Missed the Grappling Bulletin live show? Catch up on the news from around the world of grappling with these short clips.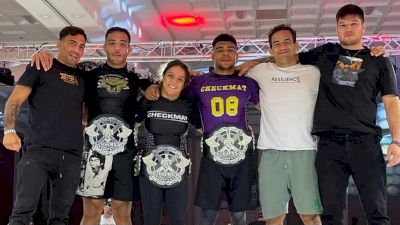 Checkmat Team Shine at Subversiv
Oct 19, 2021
Hot off their success at No-Gi Worlds, where they took both the adult male and female overall team trophies, Checkmat claimed three shiny Subversiv title belts.
Jansen Gomes, Elder Cruz and Thamires Monteiro – who all took gold at No-Gi Worlds – combined together to overcome rival teams Trifuno, F2W Carlitos and Legion American Jiu-Jitsu in the final to become champions. Across 9 matches, Checkmat won 7 with 3 submissions. Jansen Gomes was responsible for two of those, tapping Rafael Conti with an armbar and Nick Brigel with an americana.