Missed the Grappling Bulletin live show? Catch up on the news from around the world of grappling with these short clips.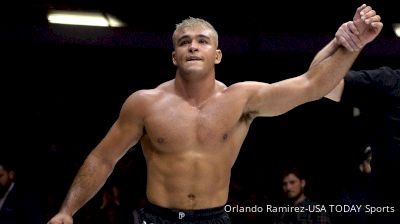 Kaynan Duarte Aims For ADCC Absolute Gold in 2022
Jan 11, 2022
2019 ADCC champ in the +99kg division, Kaynan Duarte has said he's doubling down for 2022 with the goal of winning the absolute title.
Duarte was hardly tested in his weight class but was submitted by heel hook in the opening round of the absolute division by -77kg division competitor Lachlan Giles.
He cruised to gold in the heavyweight division of the recent IBJJF World Championships, but told Brazilian reporter Vitor Freitas in a recent interview that he's not sure he will be back in 2022.
"So I'm still don't know about Worlds. I'm not sure if I'm still going to compete, because I don't know if it's something that I really crave. I'm not happy with how it's going, you know? I want to be well paid, I want to have more support, and the ADCC absolute is my greatest focus. Maybe I'll do some stuff in the gi, and focus more on no-gi.