Completed

·

Jan 17-22, 2017
The IBJJF 2017 European Jiu-Jitsu Championship was live streamed on FloGrappling, Jan. 17-22. 2017.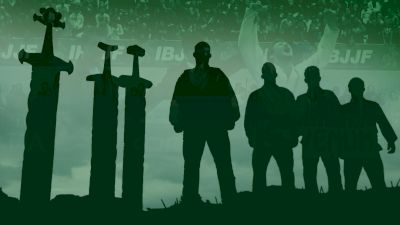 How Scandinavian Jiu-Jitsu Continues To Grow
Feb 13, 2017
The future of jiu-jitsu is Europe is bright, and the recent IBJJF European Championships in Lisbon, Portugal highlighted that fact.

Over 3900 athletes representing 72 different countries attended the 6-day event, showing incredible year-on-year growth and making it among the three biggest events in the IBJJF calendar in terms of participation.

While the black belt titles were mostly shared between American and Brazilian athletes, one group of athletes impressed us with a solid haul of medals across all ranks and categories.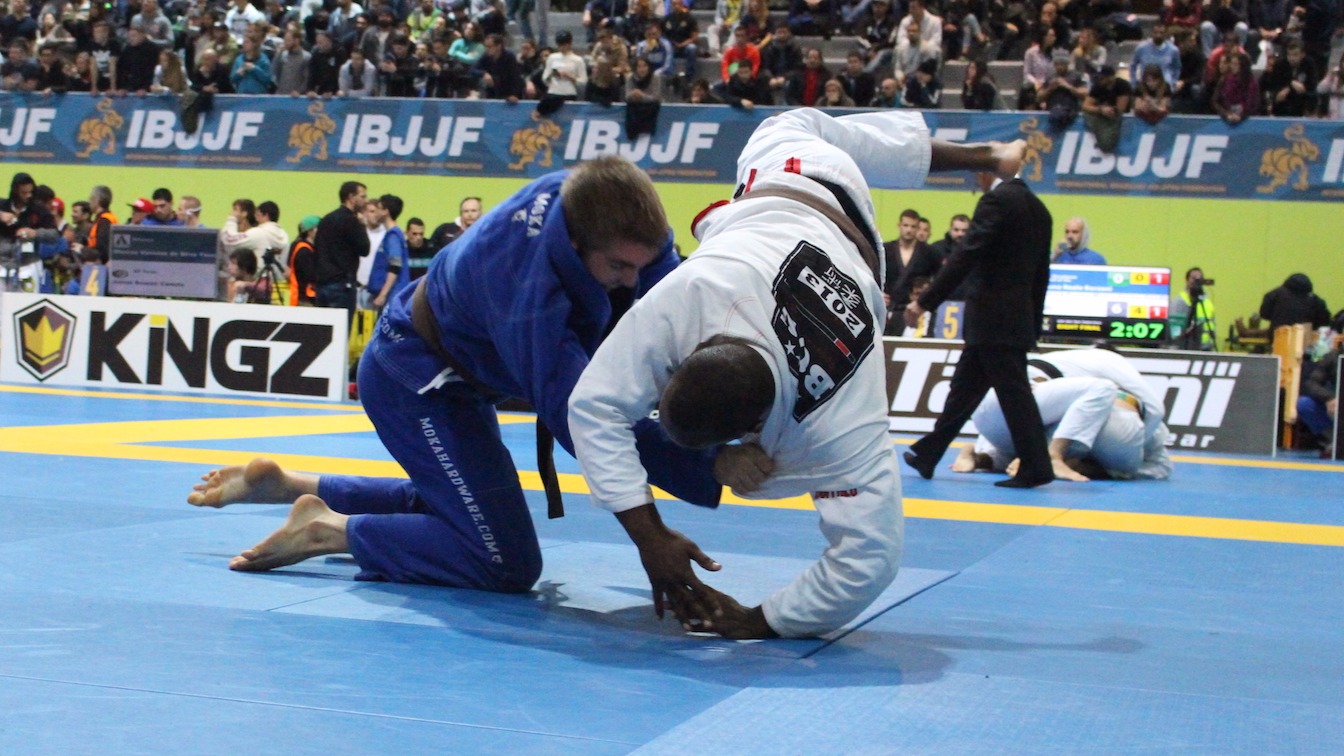 Norwegian brown belt Vegard Randeberg goes for a takedown at the IBJJF 2017 European Championships. Photo: Nico Ball

The Nordic countries -- Norway, Sweden, Finland and Denmark -- claimed a total of 34 medals across the adult divisions from blue to black belt (both male and female).

Of those medals, 7 were won by blue belts, 11 by purple belts, 12 by brown belts and 5 by black belts.

The balance of medals between the genders was fairly even, with male athletes winning 19 medals total and women taking 15.

Sweden took the most medals with a total of 12. Norway and Finland both took 11 medals, while Denmark claimed 1.

Norway earned the most valuable medals compared to the other Nordic countries, with 4 gold and 4 silver. Of their neighbors, only Sweden managed to win a gold medal.

Finland had the most success at black belt, claiming 4 of the 5 medals -- three silvers and a bronze.

Not bad for four countries with a total population of 25,662,000. That's less than the state of Texas!

Scroll down for the full stats!

Update: Our apologies, but we missed a few results in our study! We're unable to update the video at this stage, but we've updated the figures below.


Blue belt
7 medals total (1 gold, 1 silver, 5 bronze)
4 medals Sweden, 3 medals Norway

BLUE / Adult / Male / Medium-Heavy
2 - Felix Hagby - Dynamix Fighting Sports (Sweden)

BLUE / Adult / Male / Super-Heavy
2 - Kjetil Lydvo - Frontline Academy BJJ (Norway)
3 - Martynas Andrikis - Frontline Academy (Norway)

BLUE / Adult / Male / Open Class
1 - Kjetil Lydvo - Frontline Academy BJJ (Norway)

BLUE / Adult / Female / Light-Feather
3 - Elina Moestam - CheckMat (Sweden)
3 - Neda Khezerian - CheckMat International (Sweden)

BLUE / Adult / Female / Feather
3 - Tove Kärki - Team Leites Stockholm (Sweden)

BLUE / Adult / Female / Heavy
3 - Ann Österman - Hilti BJJ Stockholm (Sweden)

---
Purple belt
12 medals total (2 gold, 2 silver, 8 bronze)
4 medals Sweden, 4 medals Finland, 3 medals Norway, 1 medal Denmark

PURPLE / Adult / Male / Light-Feather
3 - Huseyn Abaszada - Frontline Academy (Norway)

PURPLE / Adult / Male / Light
2 - Emad Omran - CheckMat (Sweden)

PURPLE / Adult / Male / Middle
1 - Tarik Hopstock - Frontline Academy (Norway)

PURPLE / Adult / Male / Medium-Heavy
1 - Cemil Karahan - CheckMat International (Sweden)
3 - Joshua Aman Manczak - CheckMat (Denmark)

PURPLE / Adult / Male / Super-Heavy
3 - Mikko Mutanen - CheckMat (Finland)

PURPLE / Adult / Male / Ultra-Heavy
3 - Mikko Veijonen - Barreto Jiu-Jitsu (Finland)

PURPLE / Adult / Female / Rooster
2 - Henna Launistola - De La Riva International

PURPLE / Adult / Female / Feather
1 - Madeleine Håkansson - Yamasaki Academy Gothenburg (Sweden)
3 - Anja Bergo - Frontline Academy (Norway)

PURPLE / Adult / Female / Light
3 - Laura Rättyä - Alliance (Finland)

PURPLE / Adult / Female / Middle
1 - Ane N. Svendsen - GF Team (Norway)

PURPLE / Adult / Female / Medium-Heavy
3 - Edith Johanna Sand - CheckMat (Sweden)
3 - Martina Linnea Gramenius - CheckMat (Sweden)

PURPLE / Adult / Female / Open Class
3 - Ane N. Svendsen - GF Team (Denmark)

---
Brown belt
12 medals total (2 gold, 4 silver, 6 bronze)
4 medals Norway, 4 medals Sweden, 4 medals Finland

BROWN / Adult / Male / Light
1 - Espen Mathiesen - Nova União (Norway)
3 - Lars Erik Mikael Friberg - CheckMat (Sweden)

BROWN / Adult / Male / Middle
1 - Tommy Lilleskog Langaker - Nova União (Norway)
2 - Max Leonard Lindblad - CheckMat (Sweden)

BROWN / Adult / Male / Medium-Heavy
2 - Vegard Arentz Randeberg - Roger Gracie Academy (Norway)
3 - Jesse Vuorio - Brasa CTA (Finland)

BROWN / Adult / Male / Super-Heavy
3 - Johan Amberntsson - Dynamix Fighting Sports (Sweden)

BROWN / Adult / Male / Open Class
2 - Tommy Lilleskog Langaker - Nova União (Norway)

BROWN / Adult / Female / Light-Feather
2 - Matilda Kristina Frycklund - Dynamix Fighting Sports (Sweden)

BROWN / Adult / Female / Feather
3 - Emilia Tuukkanen - Gracie Barra (Finland)

BROWN / Adult / Female / Middle
3 - Anna Sophia Maria Nordenö - Hilti Fight Center (Finland)

BROWN / Adult / Female / Super-Heavy
2 - Maria Leites - Team Leites Stockholm (Sweden)
3 - Senka Drobac - Alliance (Finland)

---
Black belt
5 medals total (4 silver, 1 bronze)
4 medals Finland, 1 medal Norway

BLACK / Adult / Male / Heavy
3 - Jesse Juhani Urholin - Alliance (Finland)

BLACK / Adult / Female / Rooster
2 - Outi Järvilehto - Brasa CTA (Finland)

BLACK / Adult / Female / Middle
2 - Paivi Anneli Aittamaa - CheckMat (Finland)

BLACK / Adult / Female / Medium-Heavy
2 - Ida Fløisvik - Roger Gracie Academy (Norway)

BLACK / Adult / Female / Super-Heavy
2 - Venla Orvokki Luukkonen - Hilti BJJ Jyvaskyla (Finland)

---
Medals by country
Sweden 15 (2 gold, 5 silver, 8 bronze)
Norway 12 (5 gold, 4 silver, 3 bronze)
Finland 12 (8 bronze, 4 silvers)
Denmark 2 (2 bronze)

Medals by gender
Male 22
Female 18

Populations:
Sweden 9.593 million
Finland 5.439 million
Denmark: 5.417 million
Norway 5.213 million
Total: 25,662,000