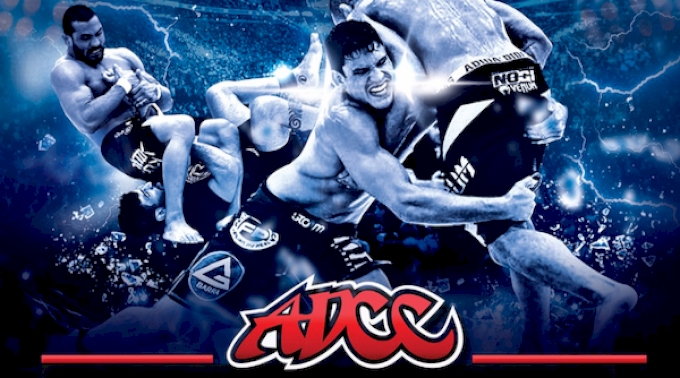 Relive the action from the ADCC 2017 World Championships ONLY on FloGrappling!
Featuring three incredible superfights...
​Openweight Title Match: Andre Galvao (defending superfight Champion) vs Claudio Calasans (2015 Open Class Champion)

​Legends Superfight #1: Chael Sonnen vs Leo Vieira

​Legends Superfight #2: Renzo Gracie vs Sanae Kikuta

Qualified Athletes
Here is the final list with the name of every person who has qualified for the ADCC 2017 World Championships, to be held in Finland on September 23-24.
There are two ways to compete at the ADCC World Championships; you either win one of the qualifying events (held in various locations around the world) or you receive an invitation.
All Trials events are now over, this is the final list of qualified athletes.
ADCC World Championships men's divisions feature 16 competitors, with eight qualified athletes, seven invitations and the return of the defending ADCC champion. Women's divisions feature eight competitors, with four qualified athletes, the defending champion and three invitations.
To be invited to ADCC is a great honor reserved for only elite grapplers, and so most athletes will need to fight their way onto the event.
​Take a look below at the confirmed names...
Men -66kg
2015 champion: Rubens 'Cobrinha' Charles
1st Asia & Oceania Trials Winner: Uranov Zhakshylyk (Kyrgyzstan)
1st European Trials Winner: Janusz Andrejczuk (Poland)
1st North American Trials Winner: Justin Rader (USA)
1st South American Trials Winner: Pablo Mantovani (Brazil)
2nd South American Trials Winner: Paulo Miyao (Brazil)
2nd Asia & Oceania Winner: Yuta Shimada (Japan)
2nd North American Trials Winner: Ethan Crelinsten (Canada)
2nd European Trials Winner: Kuba Witkowski (Poland)
Men -77kg

2015 champion: Davi Ramos
1st Asia & Oceania Trials Winner: Lachlan Giles (Australia)
1st European Trials Winner: Tero Pyylampi (Finland)
1st North American Trials Winner: Mansher Singh Khera (USA)
1st South American Trials Winner: Felipe Cesar (Brazil)
2nd South American Trials Winner: Marcelo "Lapela" Mafra (Brazil)
2nd Asia & Oceania Winner: Osmanzhan Kassimov (Kazakstan)
2nd North American Trials Winner: Vagner Rocha (USA)
2nd European Trials Winner: Oliver Taza (Lebanon)
Men -88kg
2015 champion: Yuri Simoes
1st Asia & Oceania Trials Winner: Craig Jones (Australia)
1st European Trials Winner: Jesse Urholin (Finland)
1st North American Trials Winner: James Brasco (USA)
1st South American Trials Winner: Murilo Santana (Brazil)
2nd South American Trials Winner: Kaynan Casemiro (Brazil)
2nd Asia & Oceania Winner: Kit Dale (Australia)
2nd North American Trials Winner: John Salter (USA)
2nd European Trials Winner: Piotr Marcin Frechowicz (Poland)
Men -99kg
2015 champion: Rodolfo Vieira
1st Asia & Oceania Trials Winner: Roman Dolidze (Georgia)
1st European Trials Winner: Kamil Uminski (Poland)
1st North American Trials Winner: Eliot Kelly (USA)
1st South American Trials Winner: Mahamed Aly (Brazil)
2nd South American Trials Winner: Diego Salomao Ribeiro (Brazil)
2nd Asia & Oceania Winner: Yukiyasu Ozawa (Japan)
2nd North American Trials Winner: Paul Ardila (USA)
2nd European Trials Winner: Abdurakhman Bilarov (Russia)
Men +99kg
2015 champion: Orlando Sanchez
1st Asia & Oceania Trials Winner: Sulimanov Mokhmad (Kazakhstan)
1st European Trials Winner: Khamzat Stambulov (Russia)
1st North American Trials Winner: Tom DeBlass (USA)
1st South American Trials Winner: Luiz Panza (Brazil)
2nd South American Trials Winner: Victor Honório (Brazil)
2nd Asia & Oceania Winner: Hideki Sekine (Japan)
2nd North American Trials Winner: Casey Hellenberg (USA)
2nd European Trials Winner: Abdulaev Ruslan (Russia)
---
Women -60kg
2015 champion: Mackenzie Dern
South American Trials Winner: Bianca Basílio (Brazil)
Asia & Oceania Winner: Rikako Yuasa (Japan)
North American Trials Winner: Elizabeth Clay (USA)
European Trials Winner: Ffion Davies (United Kingdom)
Women +60kg
2015 champion: Ana Laura Cordeiro
South American Trials Winner: Talita 'Treta' Nogueira (Brazil)
North American Trials Winner: Tara White (USA)
European Trials Winner: Samantha Cook (United Kingdom)