Completed

,

Apr 25-28, 2018
Watch Felipe Pena, the Miyao bros, Edwin Najmi, Erberth Santos, Romulo Barral, Claudio Calasans, and the best grapplers from around the globe compete for over $1 million in prize money LIVE from Abu Dhabi!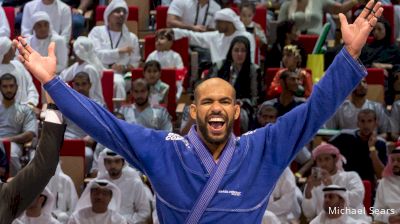 Erberth Santos vs Ricardo Evangelista Breakdown
May 8, 2018
Video by Riccardo Ammendolia
---
Today we look back at the match between Erberth Santos and Ricardo Evangelista at the 2018 Abu Dhabi World Pro. Something must be in the air in Abu Dhabi, because Erberth Santos returned in full force and dismantled the competition on way to winning the championship.
Watch the full match here