Completed

,

Nov 16-18, 2018
The 2018 Abu Dhabi Grand Slam Rio De Janeiro will be LIVE on FloGrappling.com! watch every match from every mat.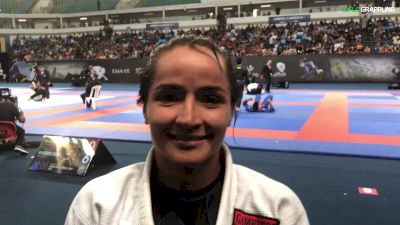 Talita Alencar: 'I Have Nothing To Prove To Anyone Else'
Nov 20, 2018
Talita Alencar stepped off the mats of the Abu Dhabi Grand Slam Rio as the 2018 Champion after defeating long-time rival Amanda Nogueira to give this candid interview about what it means to compete for yourself and overcome obstacles.