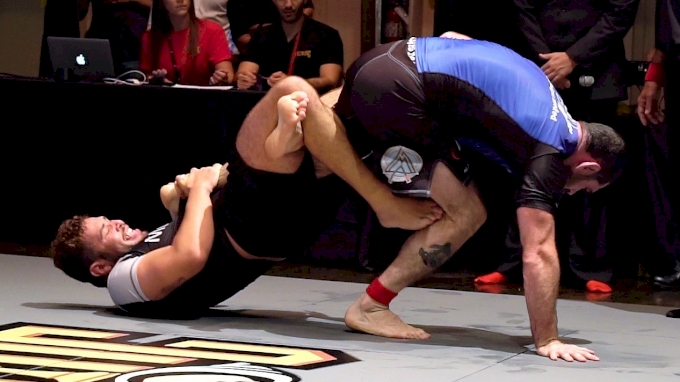 Watch 2019 JitzKing Tampa live on FloGrappling! Featuring John Combs, Nick Rodriguez, Amanda Leve, Maggie Grindatti, Enrico Cocco and more!
5:30PM Orange belt Superfight Lucas Gonzalez vs. Ty Bracero @ 88lbs
5:40PM Juvenile Superfight Jacob Boodhoo vs. Kobe Litov @145lbs
5:50PM Juvenile Superfight Livia Santos vs Jasmine Rocha 130 lbs.
6:00PM: Main Card 16-Man 165lb Tournament
Mauricio Gomez, ATT Davie, FL (Black belt)
Igor Feliz, Future School of Jiu-Jitsu Vero Beach (Brown belt)
Jason Hayden, Gracie Fish Hawk (Brown belt)
Spencer Mumme (Brown belt)
Pablo Lavaselli (Brown belt)
Orlando Castillo, Fight Sports Miami (Black belt)
Jake Ferrara, GFT Ft Lauderdale AJ Souza (Black belt)
Werther Marciales (Purple belt)
Jay Ciotti (Brown belt)
Emilio Hernandez (Brown belt)
William Tackett (Purple belt)
David Cainas (Brown belt)
Jim Alers (Black belt)
Matheus Machado (Purple belt)
Enrico Cocco (Black)
Scott Colton (Purple belt)
Giovanni Carvalho (Brown belt) *Alternate
6:00PM Orlando Castillo vs Jay Ciotti
6:10PM Matheus Machado vs Spencer Mumme
6:20PM Jason Hayden vs Pablo Lavaselli
6:30PM Scott Colton vs David Cainas
6:40PM Enrico Cocco vs Jake Ferrara
6:50PM Emilio Hernandez vs Igor Feliz
7:00PM William Tackett vs Werther Marciales
7:10PM Jim Alers vs Mauricio Gomez
7:30PM Superfight Mateus Alves vs. Kent Alarcon 195lbs
7:40PM Superfight Danielle Kelly vs Mariuxi Llaguno 125lbs
7:50PM Superfight Andre Porfirio vs. Kevin Gallagher
8:00PM 165lb Tournament Quarterfinal 1
8:10PM 165lb Tournament Quarterfinal 2
8:20PM 165lb Tournament Quarterfinal 3
8:30PM 165lb Tournament Quarterfinal 4
8:50PM Superfight Jose Laguer vs Valdir Araujo 170lbs
9:00PM Superfight Amanda Leve vs Maggie Grindatti 160lbs
9:10PM Superfight Nick Rodriguez vs Jason Reyes 230lbs
9:20PM Semifinal 1
9:30PM Semifinal 2
9:40PM Superfight Dan Martinez vs. John Combs @190 lbs.
9:50 165lb Tournament Final