Rubens 'Cobrinha' Charles is a Brazilian jiu-jitsu black belt and champion competitor in both gi and no-gi competitions. A four-time IBJJF World champion (2006, 2007, 2008, 2009) and two-time ADCC champion (2013, 2017). In 2017 Cobrinha was the first person to achieve the "Super Grand Slam", winning the four IBJJF major tournaments (European, Pan, Brazilian National and World championships) and the ADCC World Championships all in the same year. He is the father of Kennedy Maciel and teaches and trains out of Cobrinha BJJ in Los Angeles.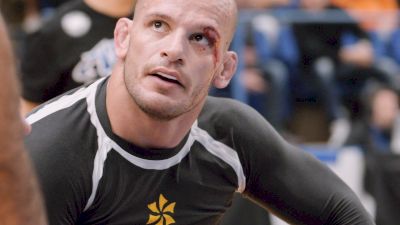 Epic Highlight: Relive Emotions & Action of ADCC 2017
Nov 14, 2017
"I believe it's every submission grappler's dream to compete at ADCC."
ADCC 2017 has come and gone, but looking back on the September mega-event one cannot dismiss just how epic this tournament truly was in Espoo, Finland. Filled with massive upsets, down-to-the-wire matches, and plenty of flashy submissions, it'll be a long time from now until we forget about this one.
Check out the ADCC 2017 highlight above and relive the biggest moments from the legendary tournament.
Best Matches
Xande Ribeiro vs. Marcus ' Buchecha' Almeida
Mackenzie Dern vs. Elvria Karppinen
Enrico Cocco vs. Celso Vinicius


Best Submissions
Xande Ribeiro vs. Rustam Chsiev
Gordon Ryan vs. Keenan Cornelius
Felipe Pena vs. Marcus 'Buchecha' Almeida
Beatriz Mesquita vs. Bianca Basilio