Adam Bradley is a Brazilian jiu-jitsu competitor and one of the 16 contestants on FloGrappling's reality TV show, Who's Next: Submission Fighter Challenge presented by Tezos. Born on September 27, 1995 in Epsom, NH, and training out of San Diego, CA, Bradley is a black belt under Andre Galvao and represents Atos. A gi and no-gi brown belt IBJJF Pan silver medalist, Bradley is known as "the Escape Artist" for his skill in fighting out of bad positions.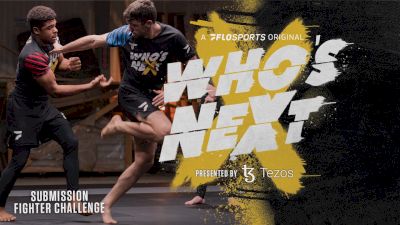 Who's Next: Swim For Your Life (Episode 5)
Jun 15, 2022
With a steak dinner on the line, the athletes go out to Lake Austin for a paddle board race and things finally come to a head with coaches Tim Spriggs and Craig Jones. Also the final quarterfinal match pits #1 pick Jansen Gomes against the 10th Planet submission hunter Rene Sousa.