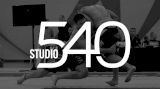 Studio 540 Superfight: Felipe Pena vs Gordon Ryan
Dec 17
Solana Beach, CA, U.
Show Results
: Studio 540 Superfight Series: Pena Vs Ryan
Studio 540 will be the location for a highly anticipated encounter! ADCC silver medalist, IBJJF and Abu Dhabi World Pro black belt world champion Felipe 'Preguica' Pena will go up against EBI champion Gordon Ryan in a 60-minute, submission-only superfight.
Kennedy Maciel defeats Nicky Ryan in overtime


Garry Tonon defeats Kim Terra via high-elbow Guillotine
Felipe Pena defeats Gordon Ryan via RNC