Onnit Invitational: EBI Rules Explained!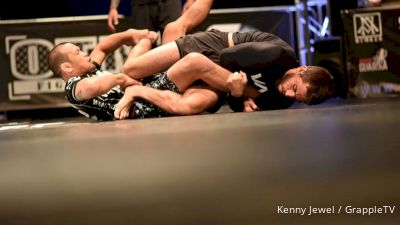 Curtis, 10th Planet Austin instructor and brown belt under Eddie Bravo, explains the rules that will be used for the Onnit Invitational.

EBI Rules – the basics
• Matches are 10-minutes
• Submission only – no points
• If nobody gets a submission, we go to overtime rounds.

EBI Overtime Rules
• Competitors flip a coin to decide who goes first
• Competitors choose to start attacking from the back or 'spiderweb' position (armbar)
• Competitors take turns to attack from chosen position
• If one competitor submits, and the other does not (opponent escapes), he is declared winner
• If both competitors escape, we move to the next overtime round (maximum 3 overtime rounds)
• If there are no submissions at the end of the three overtime rounds, the competitor with the fastest combined escape time wins the match.

Watch the Onnit Invitational exclusively here on FloGrappling on Dec. 19. Sign up to watch now!