Michael Liera Jr. On Getting The Blackbelt; "I Couldn't Believe It"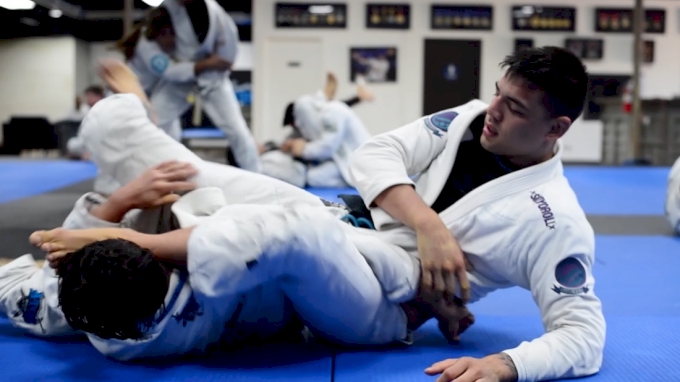 Create a free account to unlock this video!
Get Started
Already a subscriber? Log In
On November 4, 2014 – after eight years of training – Atos's Michael Liera Jr. finally did it; he received his blackbelt. Walking into Atos HQ in San Diego like it was just another day, head instructor Andre Galvao surprised the newly-minted brown belt world champion with the promotion.
"He won everything as a purple belt and then he got his brown belt and then he won everything at brown belt." said Galvao "It's a great feeling when you give a black belt to someone that you feel like you're doing something that this guy really earned."
"He tied it around my waist and still I was looking at him tie it thinking, 'I can't believe this, this is crazy'," Liera Jr. added.
But for a competitor as dedicated as Michael Liera Jr., he isn't satisfied with only receiving a blackbelt – he has his eyes set on world titles, as many as he can rack up in the next ten or so years.
"It's on. The chase is real. Those times I was dreaming of when I was twelve and thirteen, they're here now. I'm training to be a blackbelt world champion now."
Michael Liera Jr. makes his FIght 2 Win debut this weekend in Cleveland, Ohio for Fight 2 Win 110 Watch it right here LIVE or On Demand at FloGrappling