Felipe Pena vs Erberth Santos, European Championships 2016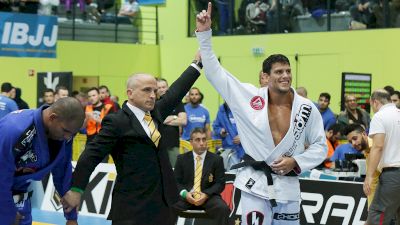 Semifinal of the absolute black belt division at the 2016 IBJJF Europeans. People are calling this match an instant classic! It was by far one of the most dramatic and exciting matches to ever go down at the Euros.

New to FloGrappling? Watch our original documentaries on jiu-jitsu stars like Mackenzie Dern, Garry Tonon, Caio Terra, Eddie Bravo, Andre Galvao, and more.