Rolling in Rio: 15yo Green Belt 'Moicano' & Black Belt Fabricio Silva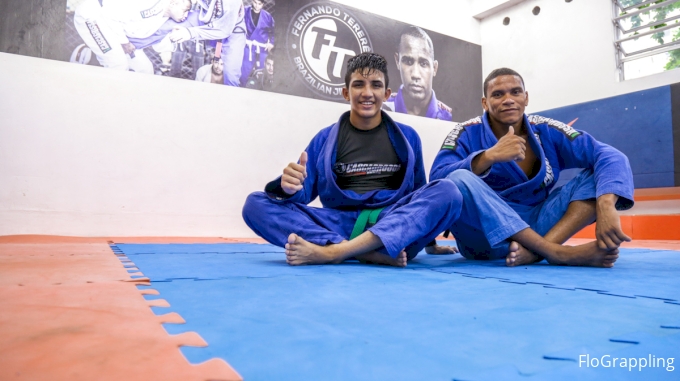 Create a free account to unlock this video!
Get Started
Already a subscriber? Log In
Enjoy this video of a juvenile green belt killer in the making! Jhonathan 'Moicano' is a product of Terere's gym, and you can watch him rolling with Fabricio Silva, one of the black belt instructors, just a short time out from the IBJJF Kids Pans in California. 'Moicano' will travel to the U.S. for the first time in his life to compete there this Sunday!

Watch out for:
0.30: Nice use of the lapel between the legs plus a butterfly hook on the shin to stand up and get a reversal.
0.51: That flexibility!
1.10: Winning the leg battle and coming up on top
1.55: Solid posture and grip breaks to defend against the de la riva guard
2.12: Look at him chase after that back following the toreando pass
2.29: Berimbolo time!
3.47: Waiter sweep from deep half guard
5.20: Some Leandro Lo-style knee cut action
5.55: Solid passing pressure from a 15-year-old!
6.02: Relentless combination toreando passing

Filmed at Terere Jiu-Jitsu in Ipanema, Rio de Janeiro.

For more great kid's jiu-jitsu action watch the 2016 IBJJF Kids Pans this weekend.