Milton Bastos Felt 'Like A White Belt Again' At Fight To Win Pro 5 Spectacle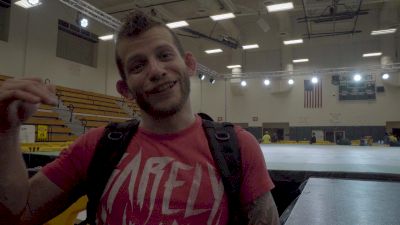 Milton Bastos went into enemy territory and battled the local favorite Baret Yoshida for the first ever Fight to Win Featherweight Championship. After a long hard fight the referee's awarded Milton the win and he became the featherweight champion. After the fight Flograppling tracked down the Ares BJJ representative to see what he thought of the experience and who he's celebrating with!


Yeah, it's special. This is the second super fight I've done, the first victory, so it's very sepcial. I like it, you have to focus on just one guy and then everybody is looking at you. You get more nervous. You feel like a white belt again. Here everyone watching and on Flograppling it's crazy.

Watch Milton Bastos and Baret Yoshida throw down for the Featherweight title: here