Mikey Musumeci Looks To Make History At 2016 Worlds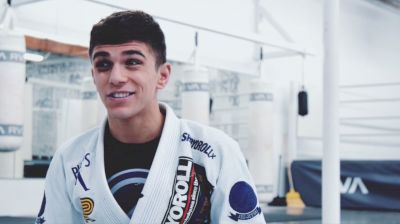 AoJ product Michael Musumeci is on a mission. A mission to become a black belt World champion. The American jiu-jitsu prodigy has won a World championship every year from juvenile blue all the way through brown. After he was awarded his blackbelt in 2015 the 'Berimbolo Kid' set his sights on completing a mission he set out long ago.

Musumeci also has a chance to become only the fourth American to ever win an IBJJF World Championship in the Adult Male Category. An accomplishment that would put him in the company of Rafael Lovato Jr and BJ Penn.


My goal is to win Blackbelt Worlds. I've won every year since 2012. Blue juvenile one, purple adult, brown belt adult then I got my blackbelt at 18. So my goal is to finish that path. All consecutive without having any gaps. I don't know of anyone who has done that.
Starting June 1st follow along with the 2016 IBJJF World Championships as Michael Musumeci looks to make history.