'I'm Ready For Big Fights' Rafael Lovato Jr Post Match Interview And Highlights!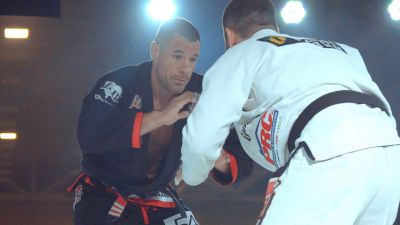 Rafael Lovato Jr picked up his 2nd title belt in just three months on Friday night at Fight to Win Pro 6 in Dallas, Texas. Lovato came out quick against the late replacement Diego Gamonal Nogueira, who looked strong in the opening minutes fending of takedown attempts from the veteran World Champion. However it was only a matter of time before the Ribeiro Jiu-Jitsu representative took control of the match and started to implement his game. After a sweep, pass and mount from the most accomplished American Blackbelt, the tap came soon after at the half way mark of the fight.

Lovato, who won the Legacy Middleweight belt in April has won three jiu-jitsu super fights this year alone. He submitted Ricarrdo Demente at F2WP5 in Austin, tapped Steve Patterson at Respect 3 and has now added the Pan Am Champion Diego Gamonal Nogueira to his list.

Immediately after the match Flograppling sat down with the streaking black belt to find out what's next, his thoughts on the fight and what he thinks of all the recent success.


I'm just happy to keep going. Last year I came back from a very serious injury that put me out for 8 months. That's when I changed the direction of my career a little bit. Focusing on MMA and just super fights. Super fights allow me to show what I'm capable of and reach my potential. I only have one person to prepare for, the tournaments are just tiring. I just love to have the opportunity to have one match on a bigger stage, everybody watching, it just feels good at this point in my career. That's what I'm really motivated for.

Lovato Jr. is likely to defend his Legacy title in the Fall but after back to back Gi super fights Lovato is still ready for more.
I'm going to keep doing it all as much as I can. Fighting twice a year in MMA is the perfect schedule for me, maybe I could do three but that might be pushing it. I think two fights a year and have some great jiu-jitsu matches in between is gonna be my schedule from here on out. I just look forward to getting better and keep showing everyone I still got more left in me and I'm ready for the big matches.

Who would you like to see Lovato Jr. up against next? Let us know!