No Worlds, No ADCC: Roger Gracie Reveals What WOULD Bring Him Back To BJJ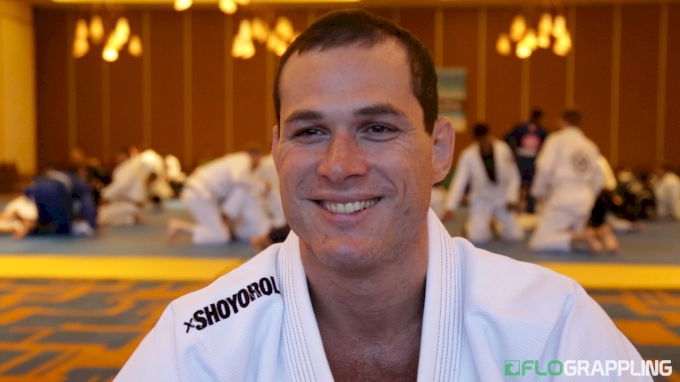 Ten-time black belt IBJJF World Champion and two-time ADCC champion Roger Gracie has only put the gi on twice in the past six years to compete.

In this exclusive interview with FloGrappling, filmed at the Gracie Adventure Camp in Cancun, Mexico, he reveals the only two reasons that would bring him back to jiu-jitsu.

"My last Worlds was 2010, six and a half years ago. Since then I fought Buchecha and Comprido, those are the only jiu-jitsu fights I had," Gracie said.

"It's difficult for me to come back to Worlds. Every year I won it, but next year it'll be seven years since I last competed.

"It would have to be a big reason to go back to the Worlds. I fought Worlds every year for 10 years. It was a stage of my career where I was fully committed to that. There's not a massive reason for me to go back."


I think it's more interesting for me to have a superfight, the only reason I would consider that would be to fight somebody I haven't fought before. Or Buchecha would be a good fight.

It's either him or Rodolfo Vieira that would make me want to train hard to come back and fight them in the gi.
Incredibly, Gracie has never crossed paths with
Rodolfo Vieira
.
"It makes me feel old," Gracie said. "I stopped six years ago, and he wasn't even a black belt. Look what he accomplished in those six years!
"He had an amazing career in jiu-jitsu. When he was at his best, that was me gone! I feel like a different generation. It would be good to fight someone I haven't fought before. He's a great athlete."
Gracie first fought MMA in 2006 and has been primarily focused on an MMA career in the past five years. With an 8-2-0 record and a probable ONE FC title match lined up for later this year, Gracie still considers jiu-jitsu to be his one true calling.
"It's interesting for me to fight jiu-jitsu," he said. "MMA was a path, a choice I did, but jiu-jitsu is my sport. It's my passion.
"Every year, even though I haven't competed, I keep saying 'Next year I'll compete, I'll train, I'll see if I can.'"
One thing that Gracie absolutely rules out is a return to action, in the Masters divisions.
I don't see the point. Compete just for the sake of competing? If I can go back to compete I will fight the Worlds, there's no reason to fight Masters. It's telling myself I'm not good enough to fight there at Worlds, so I go fight Masters. Either I will go full on to compete or just stay away!