Justin Rader Wins Ticket To ADCC Worlds: 'I'm More Dangerous Now Than Ever Before'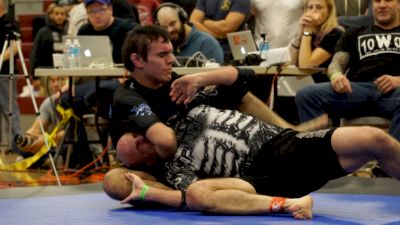 In case you missed it, one of the most impressive performances at the 2016 ADCC North American trials came from Lovato BJJ representative Justin Rader.

At arguably the most competitive weight division of the tournament 'Darth Rader' won the gold medal in the 66kg division. While the buzz leading into the tournament was mostly focused on young upstarts Nicky Ryan and Jason Hayden, however it was Rader who won the day's top prize.

What's even more impressive is that he won an MMA fight in Legacy FC just 7 days prior, improving his record to 5-2.


I really feel like I'm more dangerous now than ever before. I was really happy with my performance, especially against some of these young guns. I just turned thirty this year, I have to show them I'm not quite done yet. I'm very very excited to be going to Finland.

Watch Justin Rader vs Jason Hayden in the 66kg Final at the 2016 ADCC North American Trials