She Only Weighs 118lb, But Gezary Matuda Works Out Like a Heavyweight
She Only Weighs 118lb, But Gezary Matuda Works Out Like a Heavyweight
Light featherweight black belt Gezary Matuda may only weigh 118lb when she competes, but her strength and conditioning sessions look like that of a 250lb linebacker.

Ken Morris, a nationally-ranked powerlifter and leader of Limitless Strength and Conditioning in Deerfield Beach, FL, has been training Gezary for three years.

When she started, she couldn't even complete one single pull-up. Today, she completes workouts full of interval training, explosiveness, and raw powerlifting.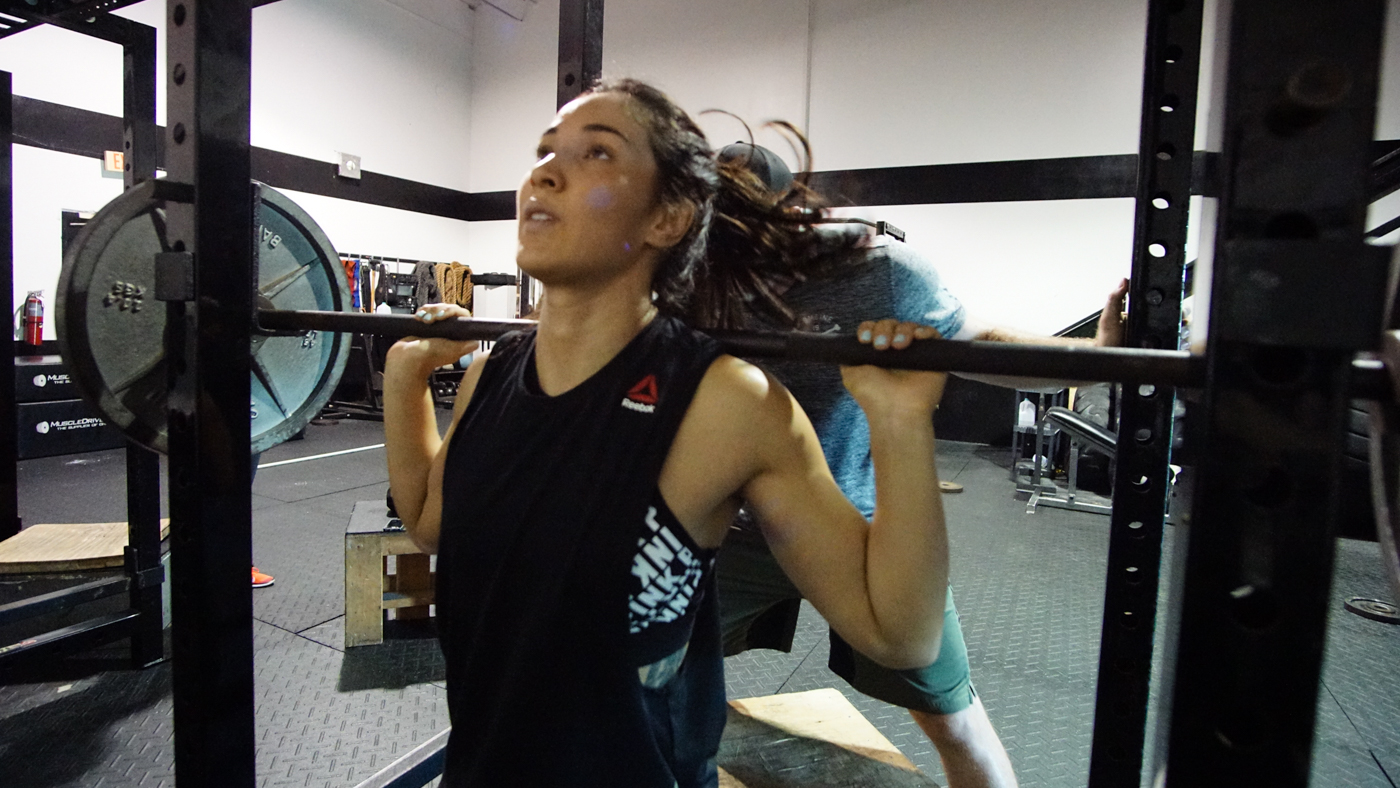 On December 1, Gezary completed this workout:

Warm Up
Starting off with some warm up drills outside, stretching and moving around, she then moved inside to practice broad box jumps. After each set of three, Ken used his tape measure to mark a further distance. She ended at a 6 foot leap.

Strength
Moving onto the squat rack, Gezary warmed up with the bar and then worked box squats. Five reps for each set, until the weight got heavier (around 185lb and higher). Each set was spotted by Ken.

Next, Ken set up the trap bar for deadlifts. Gezary admits that she does not pay attention to the pounds that are added onto the bar. On this day she lifted 235lb for sets of 5.

Circuit
The following circuit consisted of weighted dumbbell box step-ups for sets of 5, weighted low back reverse hyperextension exercises, sets of 5. Then moving to the ground with knee to chest explosive movements with a resistance band. The circuit was completed 5 times.

Weighted Pull-ups
And she wasn't done. Next came the weighted pull-ups, adding a 25lb plate to her belt for five sets of five, and then bodyweight pull-ups until failure.

Grip Training
Lastly, Gezary worked on the hand grip machine with two 25lb plates for sets of 20. By the last set, Ken had her hold for as long as she could, even placing his own foot on the weights to add to the load. Once she fatigued, they gripped each other's hands and he coaxed her to squeeze as hard as she could.

Video and text by Erin Herle

[album albumId="450476"]