Trials Winner Mahamed Aly Says He Needs To Learn Heel Hooks For ADCC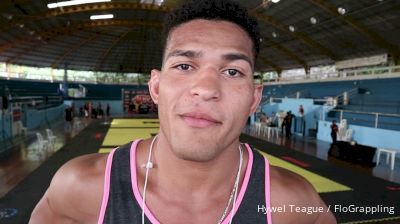 We caught up with Mahamed Aly one week after the Team Lloyd Irvin super heavyweight won the ADCC Trials in Sao Paulo, Brazil. Aly has now qualified to compete in Finland at the World Championships, scheduled for September 2017.

Originally, Mahamed wanted to compete in both trials – Sao Paulo and Rio de Janeiro – to take out the tougher competition in advance, but organizers nixed his plans.

Catching up with the -99kg winner revealed some very interesting facts: Aly says he almost didn't do any jiu-jitsu (instead, just wrestling) to win, and needs to learn heel hooks before he goes to Finland for the World Championships!


I did basically just wrestling, I didn't do any jiu-jitsu. Actually I did, I got some leg locks and stuff. But here, too, people who have better wrestling are going to most of the time.