Marcelo Mafra Says Wrestling Was Key To ADCC Trials Victory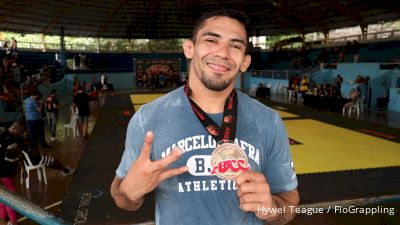 Marcelo 'Lapela' Mafra took gold at the ADCC Brazilian Trials in Rio de Janeiro, winning the -77kg division after beating fellow Checkmat team member Gabriel Rollo by decision. Mafra has now qualified for the ADCC World Championships, to be held in Finland in September.


The key for that victory is the wrestling. That wrestling brought me here, prepared for battle – another ten minutes if I have to. I train at Churchboyz in Santa Ana with Coach Jacob. Here are the results, coach!