WATCH: Bernardo Faria's Sneaky Kneebar Setup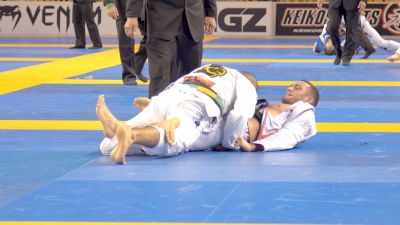 3x Pan Jiu-Jitsu Champion Bernardo Faria blasted through the absolute division at the 2016 mega-tournament taking down big names like Leandro Lo, Tim Spriggs and Gabriel Arges. Here Bernardo fires off one of his favorite submissions; the kneebar from the over-under passing sequence.

The 2017 IBJJF Pan Jiu-Jitsu Championships starts Wednesday March 15th LIVE on FloGrappling!