Confident In His Game, Augusto 'Tanquinho' Not Scared Of Anybody At ADCC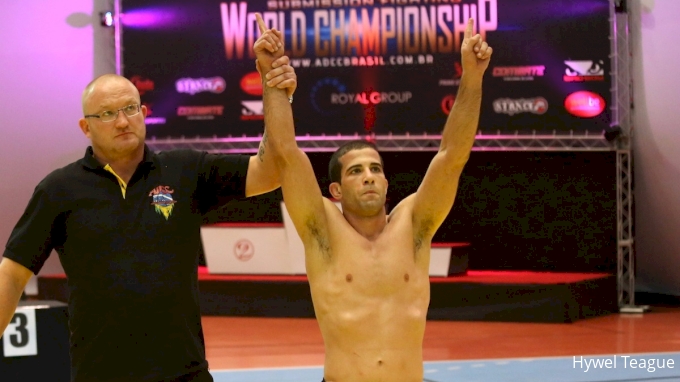 Competing in the 2015 ADCC World Championships was a valuable experience for Augusto "Tanquinho" Mendes, one he hopes will help him as he returns for ADCC in September.

The bronze medalist, who beat big names such as Eddie Cummings and Geo Martinez, says he learned a lot about the process. To discourage weight cutting, ADCC rules require competitors to make weight the day before the competition and again at the beginning of every day they compete. Mendes' experience here makes him confident, but that's not all that he feels is in his favor heading into the Sept. 23-24 tournament in Espoo, Finland.

"[ADCC has] good rules for me," he says. "You can't pull guard, I like to play on top, exchange takedowns. I like the rules. I feel comfortable with that, I'm still working on everything, but I like the rules, they make me work harder and make me more complete."

Mendes will compete in the ADCC 2017 66kg division, which features returning champion Cobrinha, who Tanquinho faced in the semifinals last time around.


There are a lot of good guys there, you need to be aware of everybody, but I think I fought everybody there and nobody scares me. I think I can do well with anyone, I need to feel good, make weight and be strong, but I believe in myself, believe in my technique and especially my training. So let's see what will happen.
---
FloGrappling's hottest content, delivered to your inbox
Don't miss breaking news, feature stories, event updates, and more. Sign up for the FloGrappling mailing list today.