Watch ADCC 2017 World Championships LIVE Sept. 23-24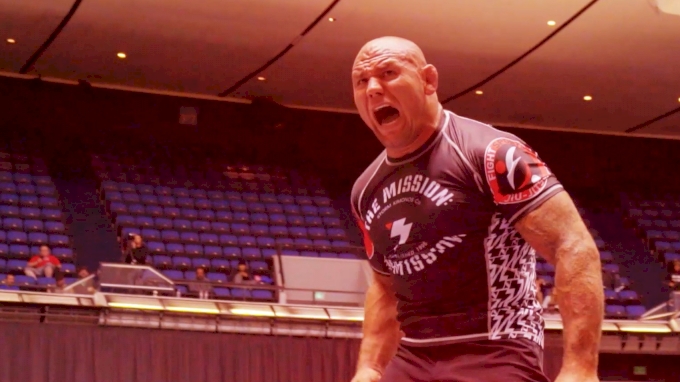 The ADCC World Championship is the biggest tournament of the year!






This year's event features 96 of the worlds greatest grapplers; modern day legends will meet hungry upstarts in Espoo, Finland, on Sept. 23-24 as they battle for glory and a chance to write their names in the history books. Get HYPED, because there is no other event on the planet like it!

​​SEE MORE ADCC CONTENT
•The Final List Of Every Grappler In For ADCC 2017 World Championship
• Full results: ADCC 2nd European Trials 2017
• ADCC West Coast Trials Recap: Buchecha Reigns, Lo Remains!
• Full results from ADCC North American West Coast Trials
• Kit Dale Qualifies for ADCC: Full Results From Asia & Oceania Trials
• Both Invited, Will Dillon Danis & Gordon Ryan Finally Meet For ADCC 2017?
• Gabriel Arges & Bruno Frazatto Latest To Be Invited to ADCC
• Third Time The Charm For Joao Gabriel Rocha To Win ADCC Gold?
• Latest Athletes To Receive ADCC 2017 Invitations: Cummings, Flowers
• Felipe Pena & Roberto 'Cyborg' Confirmed For ADCC Worlds
• Paulo Miyao Wins ADCC Brazilian Trials: 'My Focus This Year Is ADCC'
• Marcelo Mafra says wrestling was key to success for ADCC Trials victory
• Trials Winner Mahamed Aly Says He Needs To Learn Heel Hooks For ADCC
• ADCC 2nd South American Trials results
• After Only Six Months Of No-Gi Training, Kaynan Casemiro Qualified For ADCC
• Dillon Danis and Danaher Death Squad Almost Come To Blows At ADCC Trials
• All Finals Matches From ADCC North American Trials
• ADCC 2016 North American Trials Recap
• HIGHLIGHTS From ADCC North American Trials
• DeBlass Talks Winning 3rd ADCC Invite At Home
• Rader: 'More Dangerous Now Than Ever Before'
• ADCC 1st North American Trials Results


---
How to Watch ADCC 2017 World Championships
On TV:
Now available on Roku and Apple TV 4 -- download the FloSports app today.
STREAMING:
Available only on FloGrappling via monthly or yearly memberships. A yearly FloPRO subscription provides access to ALL FloSports sites.
SIGN UP HERE
Join The Conversation On Social

• Follow us on Twitter
@FloGrappling
• Follow us on Instagram
@FloGrappling
• Follow us on
Facebook
FloGrappling's hottest content, delivered to your inbox
Don't miss breaking news, feature stories, event updates, and more. Sign up for the FloGrappling mailing list today.