Danaher Responds To Askren's Critique Of Jiu-Jitsu Training Methods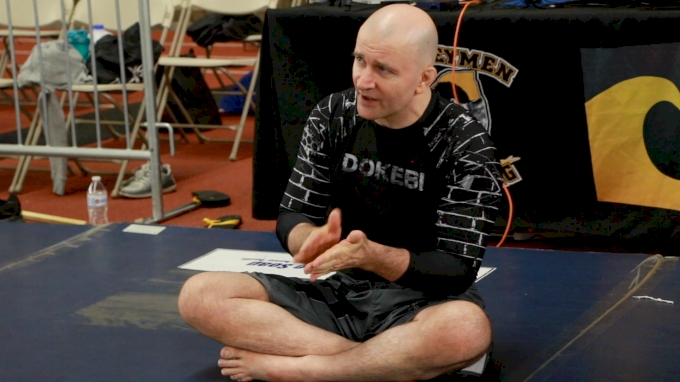 Unlock this video, live events, and more with a subscription!
Get Started
Already a subscriber? Log In
WATCH the FULL one hour Q&A right here!
Ben Askren caught a lot of heat from jiu-jitsu fans when he went on the Joe Rogan Podcast earlier this year and expressed his displeasure with the way most jiu-jitsu academies trained their students.
Well now finally one of the most critical minds in the sport of jiu-jitsu responds to Askren's general assessment and you'll never guess what Danaher said. Check out the video above to hear his full retort.
Interview Notes:
00:30 - Ben's disdain for the way jiu-jitsu academies are run
01:45 - John further distinguishes the differences between wrestling and jiu-jitsu programs
02:45 - "I'm not allowed to teach the night class. That's when the nice people come in"
03:30 - "What could jiu-jitsu do to further the performance of the athletes?"
04:30 - John discusses why being comfortable leads to failure
05:00 - John's five year plan to radically change an athlete's skillset
06:30 - Is jiu-jitsu doing a good job of improving it's athletes? the answer is NO
07:00 - John talks about the need for change in the way jiu-jitsu is taught and trained
07:30 - My job as a coach has been relatively easy so far
08:40 - The average jiu-jitsu school is not designed to create competence
09:00 - You need to constantly put people striving for excellence outside of their comfort zone
Get More Ben Askren
Get More Danaher