Drinking Beer and Popping Ankles: Tex Johnson & the Dark Side of Jiu-Jitsu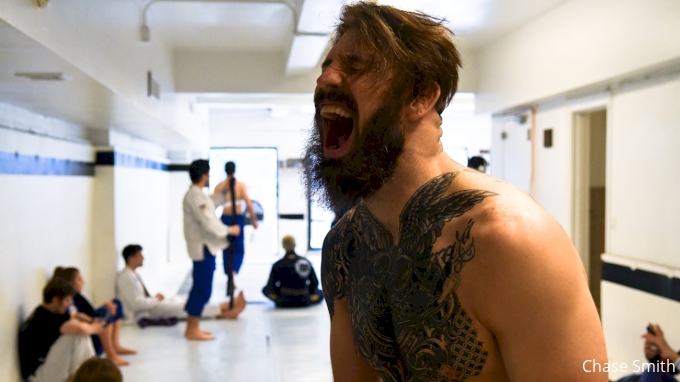 Aaron 'Tex' Johnson is an athlete that has come into his own over the past few months.
Always a perennial contender, Tex made headlines in late September when he took out Jackson Sousa with a NASTY straight anklelock to win No-Gi Pans; he followed up that massive success with a victory over Tom DeBlass at Fight 2 Win. The Unity Jiu-Jitsu athlete also qualified for ADCC by submitting every single opponent at the East Coast Trials, with a total match time running less than two minutes.
But it hasn't always been a freight train of success for Tex.
He bounced around gyms until he found a home at Murilo Satana's Unity Jiu-Jitsu, and he's battled himself while in pursuit of finding the perfect mindset – which as you'll find in this interview, is something that is truly unique to Tex himself.
Watch the IBJJF 2018 No-Gi World Championships LIVE Dec. 14*-16 Live on FloGrappling
"Pro training is a whole different level of training. If you've been [to Unity], you've seen it… You learn how not to feel sorry for yourself... You learn how to get tougher here; you can push yourself here. You're gonna pop people's ankles, you're gonna pop people's knee… it's going to happen; it's not personal. You can't get into a fight with [your partners], you gotta keep your shit together. It's pro training."
"Everything that I like to do, that I shouldn't do as a professional athlete [is actually okay]… as long as I'm showing up to training and putting in the work… then it's fine. You have to [embrace] your dark side, but you have to be able to control it. Every night before I weigh-in I have three or four beers… It's fine."
"People are always taught to not be who they are. Don't be loud, don't do this, don't do that. It's not really not true life, you know? I'm not saying go out and murder people. I'm telling you, you have to have your dark side, but you have to be able to control it."