Eddie Cummings Explains Absence, Why He's Not Been Competing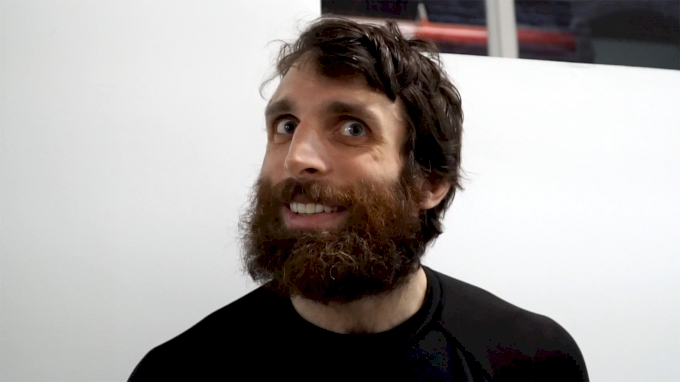 Unlock this video, live events, and more with a subscription!
Get Started
Already a subscriber? Log In
Leglock master Eddie Cummings has been through a lot this last year. We saw down with him at Unity Jiu-Jitsu in New York to catch up.
0.10: On his upcoming superfight on Fight 2 Win 108 against William Wolk of TAC Team, and what he knows about his opponent
"I think he doesn't compete a lot so you don't hear about him, but just because he doesn't compete a lot doesn't mean he's not very good and talented. He came up under Jared Weiner and that whole team and TAC team, BJJ United who are very, very good grapplers. So I expect it's going to be a really tough fight.
"I think he's going to really come in confident, bring a lot of pressure. I think he does a lot things well, actually. I think he pressures well, the guard. I think he'll try to actually pass. He's going to really bring a fight.
"So yeah, I am definitely not taking him lightly. I don't think anyone should. I actually think it is going to be a good match. I think skill wise, he's been training forever too. He's a really good grappler, so it will be really interesting to see."
1.31: On whether he will stick to leglocks for his gameplan or show off something new
"I think he's going to be very challenging to leg lock. I've seen him in some deep leg locks. He doesn't tap. He's got some good counter leg locks, so that should be very interesting. I've been working a lot of other stuff here as well, sort of diversifying my jiu jitsu game under the guidance of Murilo Santana, and my training partners here obviously are all really helping me understand different aspects of jiu jitsu. I've been implementing that a little bit.
"I have a couple different plans. We'll see which one I end up playing and how he responds. I'm not sure. I expect surprises from him as well, so I don't think it's going to be such a clear plan for the match, but obviously I do leg locks, so you can expect me to at least think about them."
2.28: On settling into his new home gym Unity Jiu-Jitsu, and what's been keeping him out of competition for the last year.
"I made the switch in early September, so I took my time, got settled in here, got my training routine together. Honestly there were lots of matches I tried to get. Typically my opponents pulled out. I stopped announcing them. There were a few fights that were supposed to happen, and just a guy pulls out week of. I've cut weight four times in the past year. I haven't fought once. It gets a little frustrating. I don't even like to talk about it, but at least in terms of super fights, I've never pulled out of a super fight in my life. And then tournaments are a little harder as you get older.
"I thought about doing the trials, but it's like I'm not sure. I've dealt with a little injury in the camp there, and I wasn't sure I could do six matches a little hurt. Whereas a super fight, one match you can get through pretty much no matter how hurt you are, I think, especially if you have a specific opponent. You know what to expect a little bit. I think that's been sort of what I've been doing. I've been trying to get matches. It's not like I've just been sitting around. But it is starting to get really challenging and a little frustrating too, going through camps again and again without a match.
"I think mostly been teaching, and again, settling in at Unity. Just took me time to get my training partners used to the environment. Unity made a big move from their old place to a huge new facility, so I've been helping out, helping physically move the mats. We all helped out just getting everything set up, getting the new place, the place and everything. I've just enjoyed being a part of the community as well, so– trying to stay sharp on my training as well.
"I'm always trying to be out there more. It's just again, it gets a little frustrating. There are some big matches that could happen. There's one or two guys that definitely want to compete against me that definitely won't pull out, so just a matter of getting the timing right on them, figuring out the weight and all that because I'm a little lighter. It's usually I'm moving up in weight even just to compete, to find matches. This one will be at 145, so if I look miserable, it's because I am."