The Jiu-Jitsu Gym Under A Freeway: Murilo Santana Visits Sao Paulo Social Project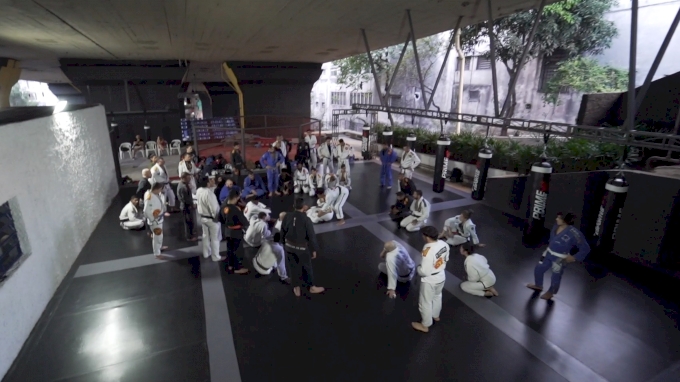 Complexo #9 is a social project that offers free jiu-jitsu and thai boxing classes in Sao Paulo, Brazil– except that it is in a very unique location.
Murilo Santana was invited to teach a seminar now the facility is open. What was once a dilapidated and dangerous area frequented by drug users and the homeless is now a multi-use space with a training area, a space for events and more.