"I'm Done": Tom DeBlass Closes Chapter on Competition Career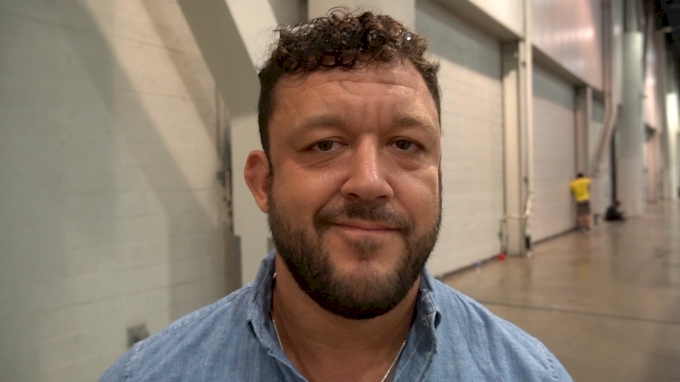 Create a free account to unlock this video!
Get Started
Already a subscriber? Log In
Anybody who watched KASAI Pro 6 will have seen how emotional Tom Deblass got after winning his match.
Appearing in front of his friends and family just minutes from his hometown, Deblass won via submission on a very significant date: it was 10 years to the day that he won his first of three ADCC Trials, just one of many highlights in a competition career that included no-gi tournaments, superfights and even professional MMA fights.
"Winning the trials three times, competing for ADCC, winning No-Gi Worlds, Pans, I'm a lucky guy. At 37 years old now I look back and I wouldn't change a thing."
With such valuable experiences to offer the grappling community, Deblass sees his role evolving and exclusively revealed to FloGrappling that he's stepping away from competition.
"Will I compete in a Masters Worlds? Maybe. But my superfights are done. This chapter is closed. I don't want to take away from my students or the people around the world that follow me. When I compete it's a very selfish thing, and now it's time to be selfless and give these experiences to other people. I have nothing more to prove, I have reached my potential and that's a wrap, man."
Celebrate an amazing career and check out some of our greatest hits with Tom Deblass
Growing Up Hard in New Jersey: How Jiu-Jitsu Saved Tom DeBlass's Life
Tom Deblass Technique: Clock Choke
Tom DeBlass vs Lou Armezzani Fight to Win Pro 72
Techniques That Work: Deblass Shows Simple Sweep
Tom DeBlass Reveals The Secret To Getting Good At Jiu-Jitsu
Technique: Tom Deblass Shows His Favorite Leg Attacks
Casey Hellenberg vs Tom DeBlass ADCC 2017 World Championships