Vagner Rocha Extended WNO Interview: Jon Blank, The Future of Grappling & More!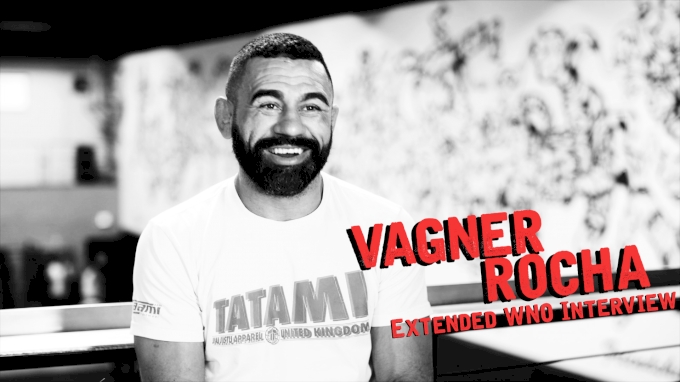 Unlock this video, live events, and more with a subscription!
Get Started
Already a subscriber? Log In
Vagner Rocha sits down with FloGrappling ahead of his blockbuster showdown with 10th Planet standout Jon Blank on December 11th at Who's Number One.
Looking to add to his impressive winning streak in 2020 Vagner discusses the dangerous Jon Blank, his conscious effort to move up in weight, why you should keep your mouth shut if you don't know Rodolfo Vieira and how he's developed his patented brutal style of jiu-jitsu. Watch the full uncut interview above.
Interview Notes:
1:00 - Vagner describes his style of grappling
5:00 - Vagner's greatest strengths
7:00 - Building mental toughness in MMA
10:00 - Vagner discusses his most recent submission win at Fight to Win 157
15:00 - Why Jon Blank is dangerous
18:00 - The thought process behind moving up in weight class
22:00 - Don't sleep on Vagner's leglocks
25:00 - Vagner brings the white belts to school on Rodolfo Vieira
29:00 - Vagner's advice to grapplers wanting to transition to MMA
33:00 - Vagner predicts the rest of the WNO card
37:00 - Vagner's pitch to the fans