ADCC 2022 Dates Announced!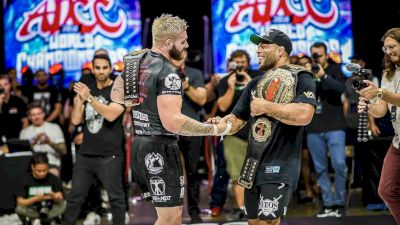 The ADCC World Championships takes place every two years, and the highly anticipated biennial no-gi submission grappling event was originally scheduled to take place in September 2021 following a year-long series of qualifying events.
Held across the globe, these international ADCC Trials events were canceled due to the COVID-19 global pandemic, forcing the postponement of the World Championships to 2022.
Thanks to ADCC 2022 organizer Mo Jassim, we know now the exact dates of the 2022 ADCC World Championships. As promised, the event will take place at the Thomas and Mack Center in Las Vegas on September 17-18, 2022. Tickets will go on sale exactly one year out, so get yours in just a few months as this event is sure to sell out.