Cisneros-Maciel Rivalry Continues, Now 1-1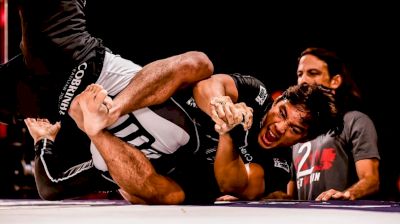 Kennedy Maciel and Joshua Cisneros put on one of the best displays off jiu-jitsu earlier this year when they went head to head at Fight to Win 169 in Dallas, TX. An early contender for match of the year (and sub of the year), Maciel was able to withstand a deep triangle to come back and score a choke against Cisneros.
This time around at Fight to Win 179 in Phoenix, AZ Cisneros was able to get the win, once again catching Maciel in multiple deep submission attempts that earned him a unanimous decision win. Right now they are 1-1, and they could very well face off again at the upcoming Emerald City Invitational, possibly meeting in the semifinals. Not only that, but both Maciel and Cisneros are confirmed for the WNO Championships 155lb division in September. It's not out of the realm of possibility for these two to face off four times or more this year alone!