2021 IBJJF World Championship is Coming, Who's In and Who's Out?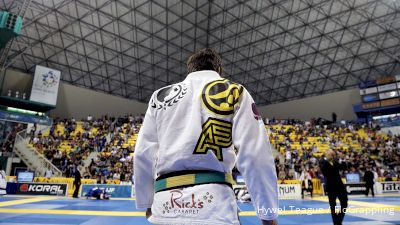 The 2021 World Jiu-Jitsu IBJJF Championship is only 24 days away!
Matheus Gabriel says he'll return to the featherweight division for Worlds. The Checkmat star, who took gold at the IBJJF Brazilian Nationals this year at lightweight and the Pan No-Gi Championships at middleweight, was persuaded to drop to the weight class by his coach Lucas Leite.
Gabriel conquered gold in 2019 in his first World Championship as a black belt competitor. His teammate and training partner Samuel Nagai is also going to compete in the same division.
A few notable names told us they're skipping the IBJJF World Championships this year. Gianni Grippo will miss his first Worlds since 2006 as he said he's been too focused on no-gi to flip-flop between the two styles. He competed every year without fail from 2007 to 2019.
Haisam Rida said the same thing, as he's invested more into no-gi throughout the last 12 months that he's been in the USA.
Horlando Monteiro of Kimura shared with us that he will be unable to compete at Worlds in December. The Brazilian, who took over 40 students from his Hawaii gym to compete in Las Vegas, is dealing with a number of injuries and hasn't competed since December of 2020.
World Master champion Vitor Oliveira was spotted in Las Vegas with his arm in a sling. Can you believe the veteran black belt had to sit out this year's tournament because he tore his bicep playing disc golf? And they say jiu-jitsu is dangerous.