Jiu-Jitsu Fighters Poised To Take Over MMA in 2022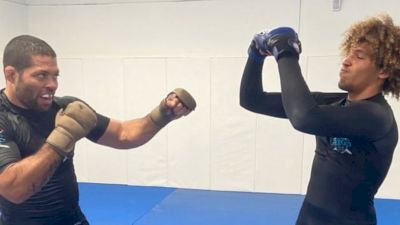 Grappling has become a lucrative career for many competitors and there isn't the financial incentive to switch to MMA like there used to be, but a hardcore few still want to test themselves in the ring. Here's who we expect to fight in 2022:
Garry Tonon (6-0) finally has his title shot. After a number of cancelations / postponements Tonon will face off with ONE Championship featherweight champ Thanh Le (12-2) on March 11.
Kody Steele, 2-0 in amateur MMA, has his pro debut lined up for February 6 in San Antonio. Steele, a powerful wrestler with serious KO power in his hands, takes on Jessee Gengler (6-9-0).
Felipe Pena has been seen training MMA and says he's going to stop competing in the gi so he can focus his efforts on ADCC 2022 and a switch to MMA.
Fighters waiting to return to the ring include:
Talita Alencar, who made her MMA debut in July of 2021, in signed to Titan FC.
Yuri Simoes last fought in November of 2020 and has expressed displeasure that ONE Championship have left him in limbo.
The Atos Team: From Jiu-Jitsu to MMA
We visited the San Diego jiu-jitsu powerhouse Atos team last week, and while there we got to watch the Ruotolo brothers train MMA alongside their coach Andre Galvao.
WATCH:
Tye Ruotolo and Kade Ruotolo have both said they want to fight MMA, and they're not the only ones. Galvao, who last fought MMA in 2010, signed a deal with ONE Championship in late 2020 and we could see him back in the ring very soon, potentially before his ADCC superfight with Gordon Ryan in September.
Atos teammates Kaynan Duarte, Lucas "Hulk" Barbosa and Rafaela Guedes (among others) have all hinted at MMA plans for 2022. The Ruotolos, who just got their black belts in December, have been clear about their desire to compete in both gi and no-gi events in 2022, leading to the question of whether their plans are realistic of the result of youthful exuberance.