Who Are The ADCC Euro Trials Winners?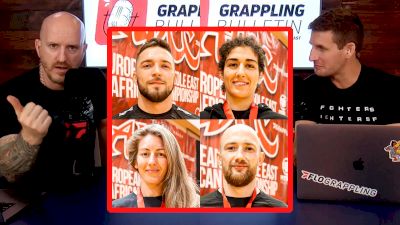 Get to know the four European grapplers who qualified for the 2022 ADCC World Championships...
Sam McNally became the second-ever Irish grappler to qualify for ADCC. He tore through the under 66 kg division winning five of six matches via submission. The Dublin-based grappler utilized a mix of arm and leg locks to take the gold.
Julia Maele became the second Norwegian at this event to qualify, winning the under 60 kg division, beating the South African opponent Peyton Letcher via decision in the final.
Cyprus qualified their first ever representative in the women's +60 kg division with Eleftheria Christodolou beating Ane Svendson of Sweden in the final.
Finnish grapplers have a long and rich history of competing at ADCC and Santeri Lilius became the third Finn to punch his ticket to the 2022 Worlds following his countrymen Perttu Tepponen and Heikki Jussila, victorious at the previous trials events, and the invited Elvira Karppinen.