Ruotolo Bros Dominate Garry Tonon and Shinya Aoki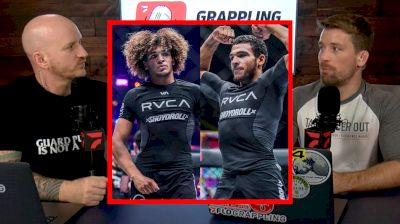 The 18-year-old Ruotolo twins Tye and Kade made emphatic submission grappling debuts with ONE Championship in Singapore.
Tye Ruotolo ran through Garry Tonon, submitting him in less than 90 seconds with a darce choke. Controlling the pace on the feet Tye took the match to the mat and quickly sunk in the match-ending submission. Tonon could not get an offensive move off.
Kade Ruotolo's match with Shinya Aoki was a highlight reel moment for the teenager, as he scored takedowns, back takes and worked on submission attacks against a cagey opponent. Aoki had little answer for Ruotolo's attacks and played defensive from start to finish, managing to hang on until time expired.
The Ruotolo brothers have spoken about their desire to fight MMA, and signing with ONE Championship offers them the chance to compete in grappling matches, show off their skills and gain fans with the organization before they put on the gloves. Matching them against the aging yet respected Tonon and Aoki was a test they passed with flying colors and an opportunity they did not miss to make a statement.