Tezos WNO: Gordon vs Pena II
Grappling Bulletin: Bodoni To Face Marinho For Tezos WNO Title On Feb. 25
Grappling Bulletin: Bodoni To Face Marinho For Tezos WNO Title On Feb. 25
Plus, Euros registrations closed, Melqui Galvao team takes on Rio Open, trailer released for Becoming Dangerous: The Rise of Giancarlo Bodoni and much more!
Jan 16, 2023
by Corey Stockton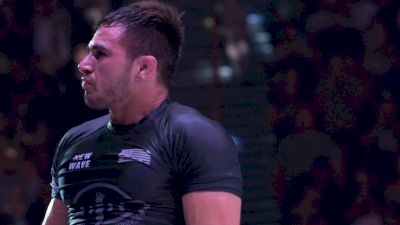 The 2022 ADCC 88kg World Champion Giancarlo Bodoni is getting his moment in the spotlight. On January 31, FloSports will release the feature length documentary, Becoming Dangerous: The Rise of Giancarlo Bodoni (more on that below). But first, breaking news about Bodoni, who has just signed to face the Tezos WNO light heavyweight champion Pedro Marinho in the co-main event at Tezos WNO: Ryan vs Pena II.
---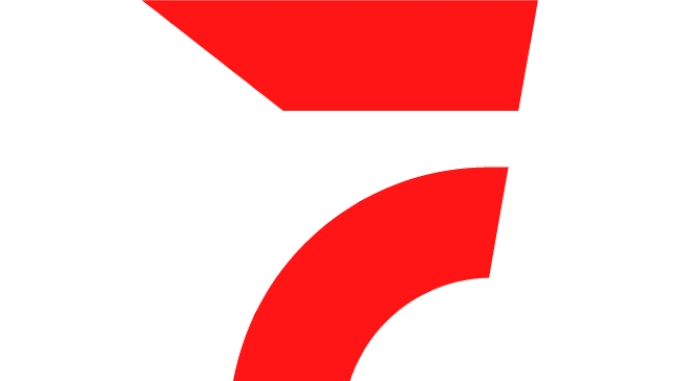 Tune into the Grappling Bulletin Podcast every Monday. Today's show, Season 2 Episode 2, airs at 4:30 p.m. ET. Watch it on FloGrappling.com or the app, or catch it LIVE on YouTube.
---
Marinho and Bodoni were originally slated to face off at WNO in November, but both athlete sustained injuries and were unable to compete. Now, they're scheduled to take the mats on Saturday, February 25 in Costa Mesa, CA in the co-main event for the 205 lb Tezos WNO belt.
They first fought at purple belt, where Bodoni won by submission. But Marinho has the more recent submission victory; he tapped Bodoni in the finals of the IBJJF Orlando No-Gi Open in 2021.
Both athletes have grown substantially since their last encounter. Marinho finished 2021 as the two-division no-gi world champion and the Tezos WNO champ, while Bodoni excelled in the ADCC format, winning the East Coast Trials in 2021, then winning ADCC in September 2022.
Marinho earned the vacant light heavyweight title in early 2021, defeating Craig Jones via decision, momentarily passing the Australian's guard.
In the main event, Bodoni's New Wave teammate Gordon Ryan will face his bitter rival Felipe Pena, a Gracie Barra teammate of Marinho. FloGrappling will announce additional matches soon.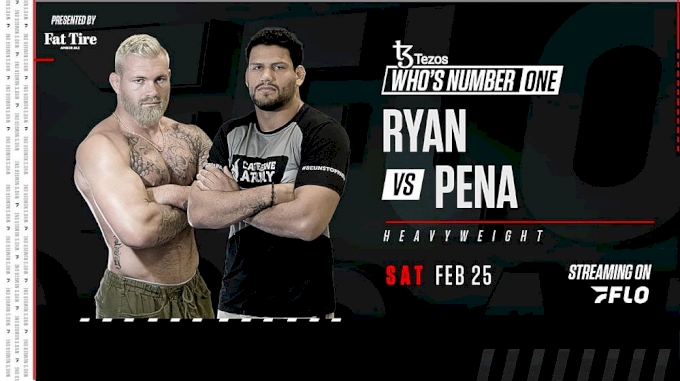 Tezos WNO: Ryan vs Pena II just 6 weeks away
The fourth installment of the most storied rivalry in jiu-jitsu is six weeks away and counting. Stay tuned this week to hear from Gordon Ryan, Felipe Pena and more.
Tickets are selling quickly, but there are still some available. Watch Tezos WNO: Ryan vs Pena II live on Saturday, February 25 in Costa Mesa, CA. Get your tickets here. Tickets will not be available at the door and are expected to sell out this week.
---

Becoming Dangerous: The Rise Of Giancarlo Bodoni Drops On January 31
Last week, Giancarlo Bodoni was named the 2022 FloGrappling Breakthrough Grappler of the Year. That shouldn't be a tremendous surprise to anyone who's been paying attention. Bodoni was not among the favorites to win the ADCC 2022 88 kg division, loaded with talents including Tye Ruotolo, Matheus Diniz and Lucas "Hulk" Barbosa.
But Bodoni, the 2021 ADCC North American Trials winner tore through the division, submitting the reigning champ, Diniz, demonstrating that he'd overcome his leg lock deficiency against British leg breaker Eoghan O'Flanagan, and submitting long time rival Hulk to become ADCC World Champion.
A 60-minute documentary, Becoming Dangerous details the meteoric rise of Bodoni, from division deep cut to best in the world. Above is a first look at the trailer. The full length film drops on January 31, only on FloGrappling.
---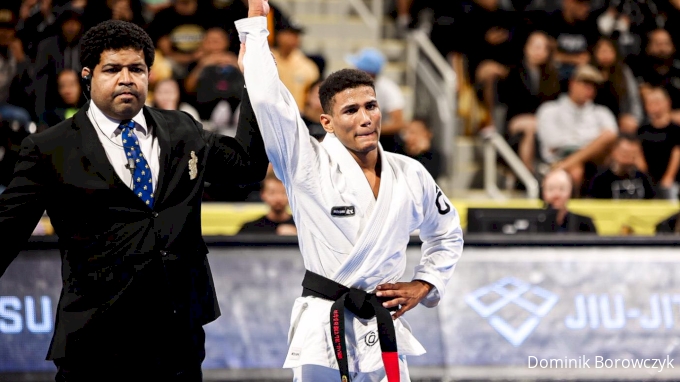 Weight class shifts for several key athletes at Euros
Registration is closed for the 2023 IBJJF European Championships, and the deadline to make changes has passed. That means the games are over; each of the athletes set to compete at Euros has decided on a weight category.
Some of those decisions are atypical. Several top-tier athletes registered in divisions away from those where they've proven successful.
2022 light featherweight world champion Meyram Maquine Alves, for example, jumped up two categories — about 26 lbs — registering for the lightweight division. Alves has proven that he can succeed in the lightweight category. He fought his way to the final at the BJJ Stars Lightweight GP late last year, falling narrowly to Matheus Gabriel. Still, this decision has us wondering what influenced the decision to change categories. At lightweight, he could run into Andy Murasaki, Max Lindblad, Marcio Andre and Elijah Dorsey, among others.
Two-time heavyweight world champ Kaynan Duarte has moved up to super heavyweight for Euros, where he'll face a slightly thinner division; he has eight potential opponents. Duarte has often been successful in the absolute division, but he has never won a major absolute title at black belt, nor has he won black belt at Euros. Perhaps the move to super heavyweight will give him the weight advantage he needs — or provide the relief from a weight cut — to put him in line for an absolute run.
Another absolute title contender, Fellipe Andrew has dropped down in weight for Euros. Andrew took double gold at Euros last year, winning the super heavyweight and absolute titles. He's been incredibly successful as a super heavyweight, piling up titles at Pans in that category. Toward the end of 2022, he entered a few events at heavyweight, winning the UAEJJF World Pro. It remains to be seen if this is a permanent change for Andrew, or a strategic one.
Anna Rodrigues is up at featherweight, where she said she hopes to complete a grand slam.
Tarik Hopstock made a last minute change to medium heavyweight.
2022 lightweight European champion Espen Mathiesen has moved to middleweight.
Diogo Reis, normally a light featherweight, has moved to featherweight, where he'll share the bracket with Melqui Galvão Jiu-Jitsu teammate Fabricio Andrey.
---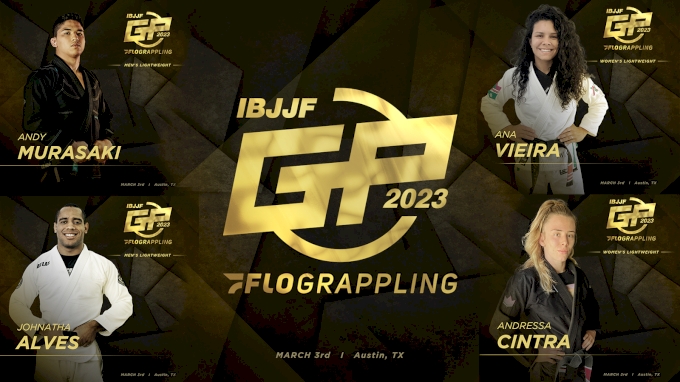 4 Athletes announced to IBJJF FloGrappling GP
The IBJJF and FloGrappling have unveiled the first four athletes named to the IBJJF FloGrappling Grand Prix scheduled for March 3 in Austin, TX.
The men's lightweight bracket will include three-time IBJJF Pans champion Johnatha Alves and 2022 IBJJF Worlds silver medalist Andy Murasaki.
The women's lightweight bracket will include five-time world champ Ana Carolina Vieira and three-time world champ Andressa Cintra.
In the coming weeks, two more athletes will be named to each of the brackets. The event will also include several superfights to be announced soon. Tainan Dalpra and Isaque Bahiense are slated to compete in a 30-minute bout in the main event superfight.
---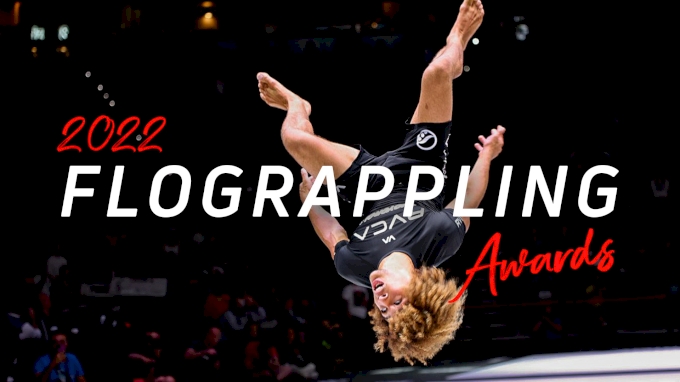 FloGrappling award winners
On Thursday, January 12, we announced the six winners of the 2022 FloGrappling Awards, most of whom were first-time winners. Congratulations to:
See more about the awards here.
---
Weekend round-up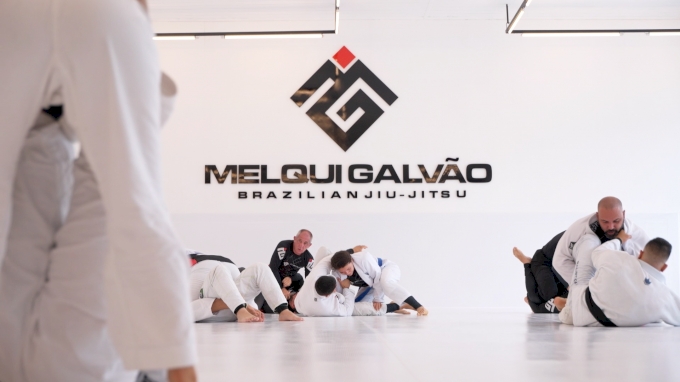 Melqui Galvão team storms Rio Open
Just two weeks after the team's official departure from Fight Sports, Melqui Galvão Jiu-Jitsu demonstrated that it could be a powerhouse in the coming years.
At the IBJJF Rio Open this weekend, the 15-deep squad put 14 athletes on the podium. This did not include two of the team's biggest threats, Mica Galvao and Diogo "Baby Shark" Reis, both of whom were sidelined.
Melqui's medalists included the following black belts:
Welison Fernandes - Light Featherweight - Silver
Iago Siqueira - Featherweight - Gold
Alessandro Botelho - Lightweight - Gold (close out)
Fabricio Andrey - Lightweight - Silver (close out)
Luiz Paulo - Middleweight - Silver
Breada Larissa - Light Featherweight - Gold
The team also sent 13 athletes to Sunday's No-Gi Rio Open. Eleven of those athletes medaled, including black belts:
Luiz Paulo - Medium Heavyweight - Gold
Alessandro Botelho - Middleweight - Gold
Iago Siqueira - Lightweight - Gold
Welison Fernandes - Light Featherweight - Gold (default)
Enriquez taps 3, rides out Gundrum in Finishers 125 lb GP final
Alex Enriquez is now a two-division champion at Finishers Sub-Only, following her tremedous run at the 8-woman 125 lb Grand Prix on Sunday, where she claimed the vacant 125 lb title.
Enriquez, who entered the division as the reigning 135 lb champion, fought like she had somewhere to be; she submitted each of her first three opponents inside of 80 seconds, spending less than four minutes on the mat en route to the final.
In the championship match, Enriquez faced Grace Gundrum, who similarly submitted each of her three opponents before Enriquez. The final bout was much closer than any of the previous; Enriquez and Gundrum battled through a 15-minute regulation period, then three overtime periods. Enriquez won via ride time and claimed a $2,000 prize for her victory.
Also at Finishers 18:
Trinity Pun defended her 145 lb belt via armbar in regulation
Theresa Calloway took the 105 lb title off of Faye Cherier via fastest submission in overtime
Brittney Elkin defended her heavyweight title via armbar
Dylan Garafolo claimed the vacant 170 lb strap in overtime
Pat Shahgoli defended his heavyweight belt in overtime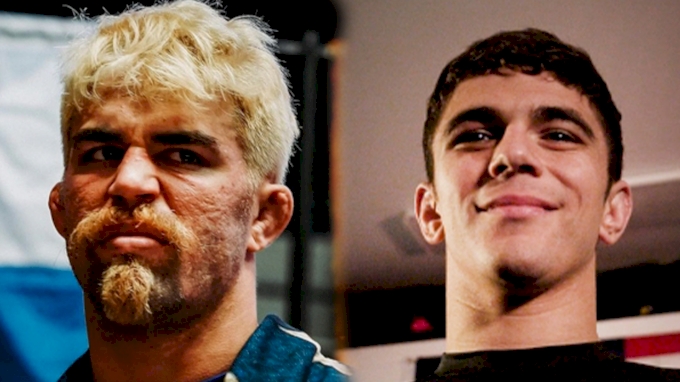 Tonon lands kimura in MMA bout, Musumeci earns decision at ONE on Pirme 6
Garry Tonon scored a quick kimura submission over Johnny Nunez in his MMA return at ONE on Prime Video 6. ONE's no.2-ranked featherweight, Tonon wrestled off the cage, securing a kimura grip and diving to his back, then using the grip to attain top position and finishing the submission inside of two minutes.
It was an important rebound for Tonon, now 7-1, who suffered his first loss in March 2022, a knockout in his title shot against reigning ONE featherweight champion Than Le.
Tonon didn't waste time calling for another chance at the title after his match.
ONE flyweight grappling champion Mikey Musumeci defended his strap against Gantumur Bayanduuren, utilizing his trademark leglock in a devastating display of breaking mechanics en route to a decision victory.
Musumeci dominated his opponent, torquing on the Mongolian's leg to unbelievable angles, but Bayanduuren endured. Musumeci released and transitioned to a series of chokes, but could not finish a submission before time expired.
The judges awarded Musumeci a unanimous decision, and the featherweight champion lauded his opponent's resilience.
Read the full story here.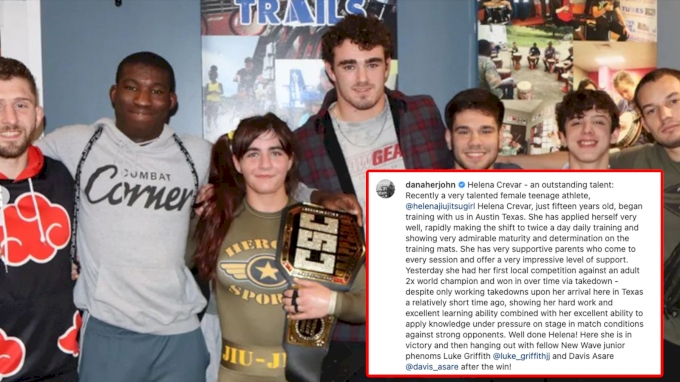 Helena Crevar defeats purple belt world champ, first win representing New Wave
Helena Crevar defended her Combat Sports Coverage 145 lb purple belt title in her first competition representing New Wave Jiu-Jitsu. Crevar, the 15-year old blue belt phenom defeated reigning purple belt no-gi world double gold champion Nora Schultz via golden score.
Crevar dominated the regulation period of the match, unloading submission attempts and taking Schultz' back, where she rode out most of the match. But, not finding a submission in the opening round, Crevar was forced to win in overtime, where she secured an early takedown to win the bout on sudden victory.
In an instagram post following the match, John Danaher lauded his new student's growth and performance:
"Yesterday she had her first local competition against an adult 2x world champion and won in overtime via takedown - despite only working takedowns upon her arrival here in Texas a relatively short time ago, showing her hard work and excellent learning ability combined with her excellent ability to apply knowledge under pressure on stage in match conditions against strong opponents. Well done Helena!"
---
Upcoming events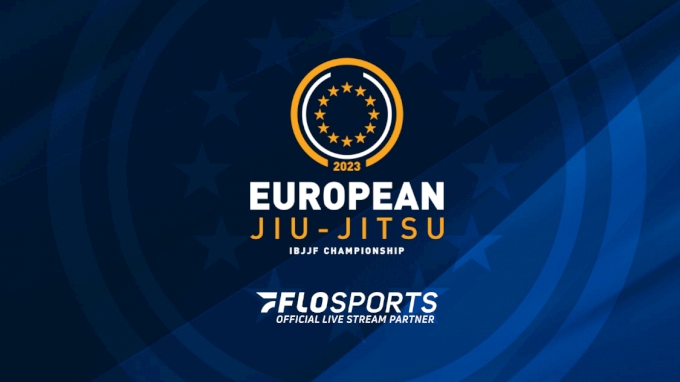 2023 IBJJF European Championships
The start of the IBJJF major season is just one week away. Next Monday, athletes will take the mats in Paris, France.
Currently, the schedule (subject to change) is as follows:
Monday, Jan. 22: adult female blue belts and some adult male blue belts, all adult and masters white belts, some masters divisions
Tuesday, Jan. 23: adult male blue belts, some masters divisions
Wednesday, Jan. 24: adult purple belts, some masters divisions
Thursday, Jan. 25: most masters colored belts
Friday, Jan. 26: adult male brown belts, some masters divisions
Saturday, Jan. 27: adult black belt elimination rounds, juvenile divisions, female brown belts, some masters
Sunday, Jan. 28: black belt quarterfinals through finals, some masters black belts
See the full black belt competitor list here.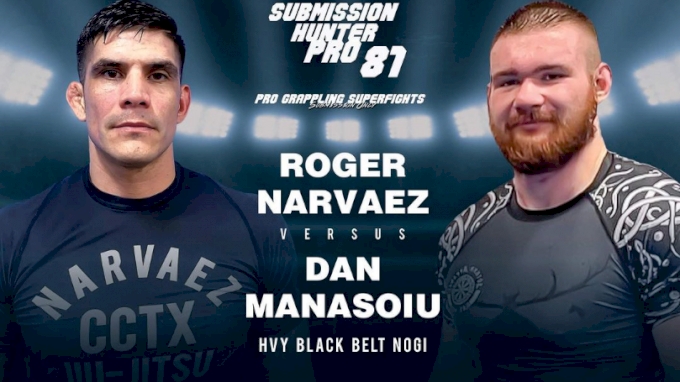 Submission Hunter Pro 81
Submission Hunter Pro is back in Houston, TX. In the main event, New Wave's Big Dan Manasoiu will face UFC veteran Roger Navarez. Also on the card, a team tournament featuring squads of four facing off for a $10,000 prize.
---
ICYMI: top headlines from last week