2023 CHAANCE [SPYDER BJJ 'ROAD TO BLACK' FINAL]
Can Anyone Disrupt Murasaki's Start To 2023 In The CHAANCE 75kg Division?
Can Anyone Disrupt Murasaki's Start To 2023 In The CHAANCE 75kg Division?
Andy Murasaki is the favorite in the $10k CHAANCE 75kg bracket, but Marcio Andre, Lucas Valente & others will look to stand in his way.
Feb 12, 2023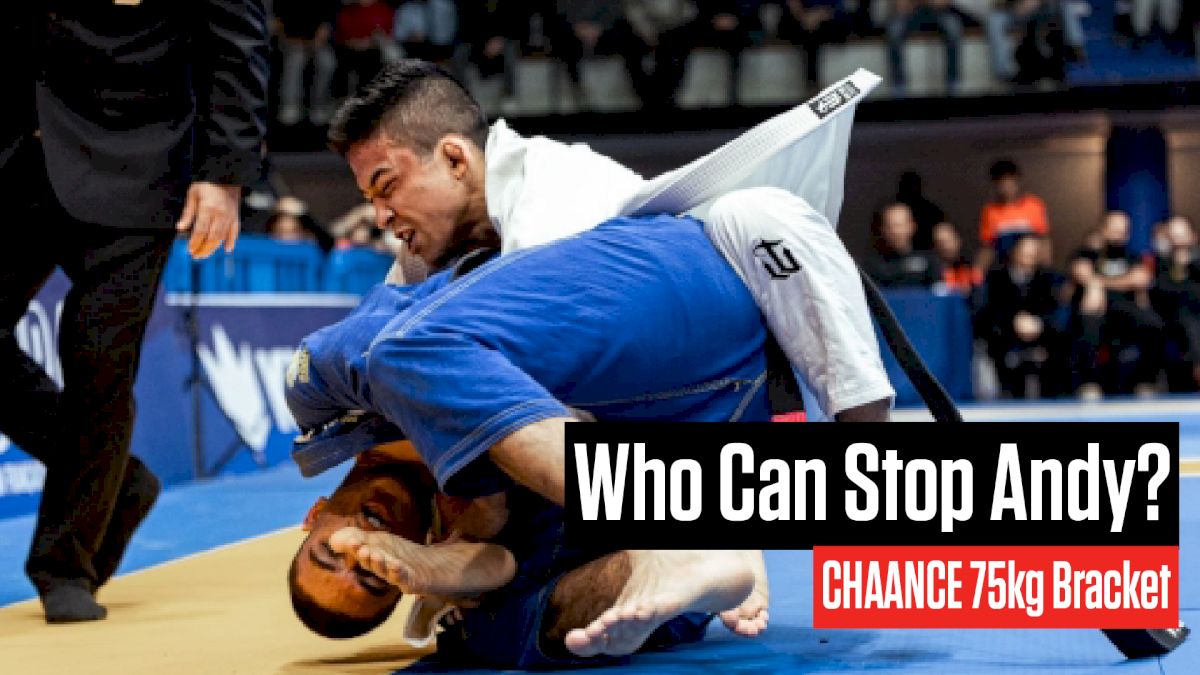 The 75kg bracket coming to the CHAANCE: Spyder BJJ Final is deep with talent, including medalists from many of the major IBJJF tournaments over the last five years. The talent pool is deep, but there are clear favorites, dangerous challengers, and several wild cards waiting to make a name.
Favorites:
In contrast to the 65kg bracket, there is no Black Belt World Champion in the 75kg division, leaving the tournament somewhat wide open.
Still, there is no grappler with better chances in this bracket than the recent European champion Andy Murasaki. At Euros, he showed that his passing is on a different level, and his pressure game has primed him with a dangerous katagatame.
Another decorated contender in this division is Marcio Andre. There are very few titles that the Nova Uniao black belt has not conquered. His dynamic passing and open guard will be his best weapons.
Lucas Valente also stands in the bracket as a threat. He's a talented competitor with arguably one of the most difficult guards to pass, and a Worlds silver medal to show for it.
Challengers:
Jhonathan Pessanha better known as "Moicano," won the qualifier bracket to earn his spot in the tournament. He has trained at some of the best gyms in the world, and Moicano has some of the sharpes berimbolos of anyone on the circuit.
Natan Chueng is the other upcomer that can cause damage in this bracket. The Cicero Costha black belt has been very active for the past few years. He had a very good performance at the European Championships last month, before he got stopped by Andy Murasaki in the finals.
Wildcards:
Inseong Jang is arguably the most famous Korean grappler. He took part in the $100,000 Spyder Invitational and he has competed at the highest level for several years.
Bon Cheol Koo, punched his ticket for this division after getting second place at the qualifiers. In that run he surprised the onlookers, taking out Rafael Silveira from Atos & Guilherme Fernandes from Cicero Costha back to back.
Another Korean talent, Seung Moon Baek, took third in the stacked qualifier, showing his heart in tough matches. He could play disruptor in this competitive field.