2023 Pan Jiu Jitsu IBJJF Championship
Grappling Bulletin: Meregali Set To Try For First IBJJF Pans Title
Grappling Bulletin: Meregali Set To Try For First IBJJF Pans Title
Plus, the biggest names coming to Pans, results from Polaris, SOGI and the weekend in IBJJF, and more!
Mar 13, 2023
by Corey Stockton
A three-time IBJJF world champion and four-time Brasileiros champion has registered for the 2023 IBJJF Pan Championships, trying to add to his collection of major titles.
With Pans registration coming to a close, Nicholas Meregali joins a litany of decorated black belts headed to Kissimmee, FL in search of Pans gold later this month.
---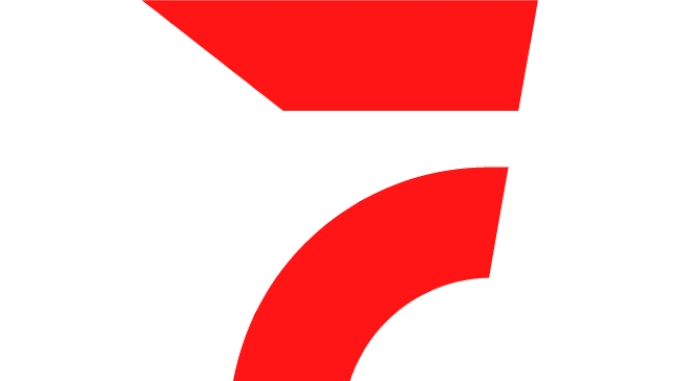 Tune into the Grappling Bulletin Podcast every Monday. Today's show, Season 2 Episode 8, airs at 4:30 p.m. ET. Watch it on FloGrappling.com or the app, or catch it LIVE on YouTube.
---
On Sunday, Meregali officially registered to compete in the ultra heavyweight division at the 2023 IBJJF Pan Championship, marking his first entry at an IBJJF tournament since he earned his IBJJF open class world title in June 2022.
"Although lately I've been focused on No-Gi, the Gi will always have a place in my heart as the style I first made my name and personality," Meregali told FloGrappling. " My Gi game has actually been progressing greatly under the teaching of John Danaher, who is not only an excellent professor in No Gi but in the Gi as well. I'm coming to Pans to display what I believe jiu-jitsu to be."
Meregali has only competed at Pans as a black belt once before. In 2017 — his rookie year at the rank — he submitted two opponents in the absolute division before falling to Leandro Lo in the semis. He lost to lo again in the heavyweight category. He came back to defeat Lo at Worlds to secure his first-ever world title.
Meregali has been on a rollercoaster ride of a black belt career since.
He won Brasileiros in 2018 but lost in the semis at Worlds. He took double gold at Brasileiros and won his weight category at Worlds in 2019 for his second title. Then, in 2021, he was disqualified from finals contention at Worlds for unsportsmanlike conduct, removing him from podium contention.
He earned redemption in 2022, taking gold at Brasileiros, and winning his first absolute title at Worlds. In the final, he defeated then-Dream Art teammate Erich Munis, to whom he lost in the weight category.
Also in 2022, Meregali launched his foray into no-gi competition. The experiment proved successful. After years of never competing in no-gi, Meregali went 3-0 on Tezos WNO, and came away from ADCC 2022 with a bronze medal at 99 kg and a silver in the absolute. Under the guidance of John Danaher, Meregali seems to have unlocked a new level in his prolific abilities.
Throughout his career, Meregali has proven to be a submission hunter. He's finished 71-percent of his career bouts via submission, and has not suffered a submission defeat as a black belt.
It's likely that he will enter the absolute division, where he could face Erich Munis, Pedro Marinho, Roberto Jimenez, Fellipe Andrew, Francisco Lo, Elder Cruz and others.
Tune in to FloGrappling to catch the 2023 IBJJF Pan Championships. The black belts take the mats on Saturday, March 25 and Sunday, March 26.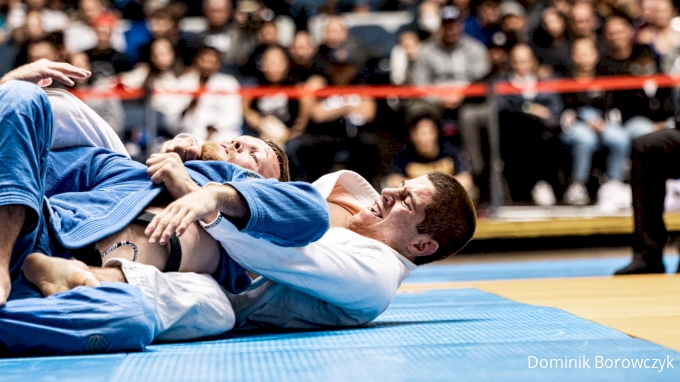 The world champs registered for Pans
This year's Pan Championships is absolutely stacked from roosterweight to ultra heavyweight. Some of the colored belt divisions are as loaded as the black belt categories. With registration above 90-percent capacity, there are 226 black belts currently registered. The men's medium heavyweight division is the deepest of 18 categories, clocking in with 36 registered athletes.
Stay tuned this week for division by division breakdowns. Meanwhile, here are some of the world champions headed to Pans:
Thalison Soares | roosterweight
Diego Pato | light featherweight
Meyram Alves | light featherweight
Fabricio Andrey | featherweight
Shane Jamil Hill-Taylor | lightweight
Tainan Dalpra | middleweight
Gustavo Batista | medium heavyweight
Fellipe Andrew | heavyweight
Erich Munis | super heavyweight
Nicholas Meregali | ultra heavyweight
Mayssa Bastos | light featherweight
Ana Rodrigues | featherweight
Ffion Davies | featherweight
Luiza Monteiro | lightweight
Melissa Cueto | medium heavyweight
Larissa Dias | heavyweight
Gabi Pessanha | super heavyweight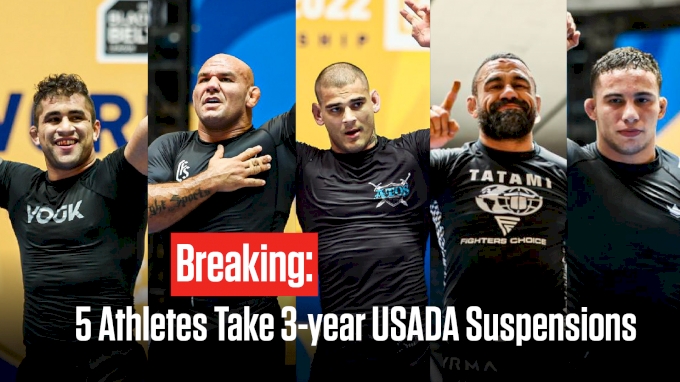 5 Athletes Receive 3-Year Doping Suspensions From USADA
Five of the finalists who competed at the 2022 IBJJF No-Gi World Championships have been suspended from IBJJF competition through early 2025 following testing by USADA, the anti-doping agency.
Roberto "Cyborg" Abreu, Henrique Ceconi, Jonnatas Gracie, Vagner Rocha and Igor Feliz were tested during or after they received their medals at No-Gi Worlds last year. Last week, the agency released their findings, imposing sanctions on the five athletes who tested positive for banned substances or refused to submit to testing.
Abreu, Ceconi, Gracie and Feliz complied with testing, and USADA found them positive for banned substances, while Rocha refused to submit a sample and accepted a three-year suspension.
Abreu, Ceconi and Gracie — each of whom won gold medals at No-Gi Worlds — will be stripped of their titles. Feliz, who took silver in the middleweight category, will also be stripped.
Rocha did not attend his heavyweight final match, nor did his would-be opponent Andre Porfirio. Rocha did not receive a medal and was not named to the podium. First and second place were vacated in that category at No-Gi Worlds.
Abreu and Ceconi were set to compete in the absolute division final after winning their weight categories, but they, too, no-showed the final. The first and second place positions on that podium were also left vacant.
It remains to be seen how the official results will change as a result of the sanctions in the heavyweight and absolute divisions, or in the middleweight division where the runner-up received sanctions.
However, following the precedent set by the IBJJF in previous doping cases, at least three new champions should be named in the coming weeks.
Sebastian Rodriguez is expected to take the middleweight crown from Gracie. Victor Hugo will likely take the ultra heavyweight title from Abreu. And Fellipe Trovo would take the super heavyweight title from Ceconi.
---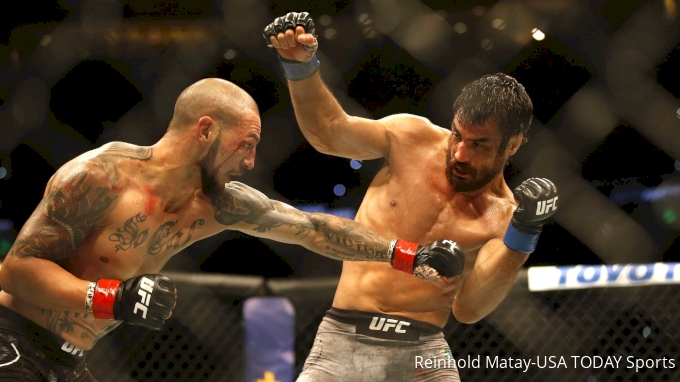 ICYMI: The best of the week
---
Weekend Recap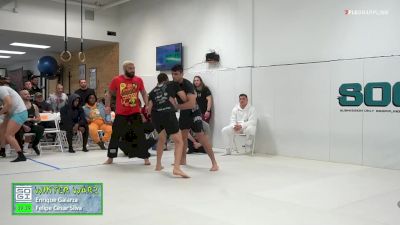 Unlock this video, live events, and more with a subscription!
Get Started
Already a subscriber? Log In
Galarza submits all 3 opponents, wins SOGI Winter Warz 8-man middleweight GP
Enrique Galarza won the eight-man middleweight bracket for the SOGI title, submitting all three of his opponents in regulation. Galarza tapped Felipe Cesar Silva of Unity in the final with an Estima lock. Earlier in the night, he caught Nick Domgjoni via guillotine and Christopher Van Dunk via armbar.
"The Adult Slayer," Pat Shagholi defeated Alex Nemeth in overtime for the heavyweight title at SOGI Winter Warz in Hauppauge, NY, collecting enough ride time to defend his belt.
ADCC veteran Keith Krikorian submitted top-ranked SOGI welterweight Andrew Solano via rear naked choke in the co-main event. With his victory, Krikorian punched his ticket for a title bout against SOGI welterweight champ Kenta Iwamoto. That match is scheduled for May 6.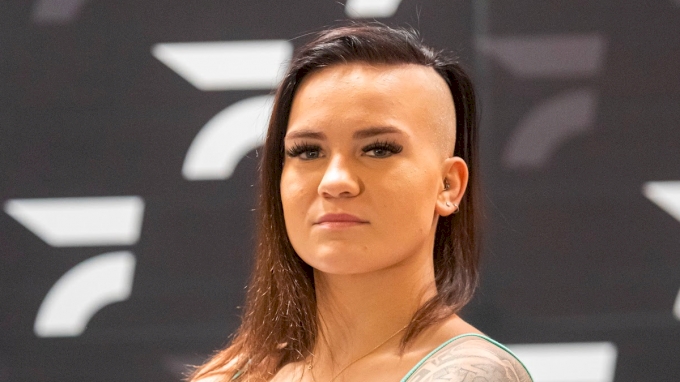 Clay submits Ffion Davies en route to Polaris 23 GP title
Elisabeth Clay submitted two of her three opponents in England on Saturday in the eight-woman bracket at the Polaris GP to take the title and the $20,000 prize.
In her semifinal, Clay submitted ADCC -60 kg champion Ffion Davies with a toe hold. In the quarterfinal, Clay unloaded a flurry of attacks on a durable Joanna Dineva before finishing a rear mount triangle.
In the final, Clay defeated longtime rival and ADCC +60 kg champ Amy Campo, earning her second consecutive victory over Campo. Campo has defeated Clay three times at black belt, but Clay seems to have shifted the momentum in the rivalry back in her favor.
Full results:
Ffion Davies def Giovanna Jara via points
Lis Clay def Joanna Dineva via rear mount triangle
Amy Campo def Julia Maele via rear naked choke
Brianna Ste-Marie def Maggie Grindatti via armbar
Lis Clay def Ffion Davies via toe hold
Amy Campo def Brianna Ste-Marie via bulldog choke
Lis Clay def Amy Campo via points
Owen Livesey defeated Chris Wideman via decision in a superfight between ADCC veterans. Livesley, a high-level judoka, and Wideman, a former UFC champion and Division I All-American Wrestler, traded relentless takedown attempts for most of the match, attacking and countering each other across the mat.
---
Key athletes win IBJJF Opens, AJP London Pro events in run up to Pans
Several of the top stars headed to Pans later this month took the mats in Los Angeles, Curitiba and London this weekend in final preparation for the second major IBJJF tournament of the year. The tournament standouts appear primed to make a run in their respective divisions at the end of March.
Los Angeles Open
Rolando Samson defeated Johnatha Alves in the middleweight final at the LA Open. Samson has registered to compete at middleweight for Pans, while Alves is expected to drop to lightweight in search of his fourth Pans title. Alves also took second in the absolute division, falling in the final to heavyweight Fellipe Andrew.
Andrew took double gold, also winning the heavyweight division, where he will try for his second major title of the year at Pans. Earlier this year, Andrew said that he hoped to achieve a grand slam at heavyweight.
Ronaldo Junior captured gold at medium heavyweight, but will cut to middleweight for Pans in search of his first major black belt title.
Diego Pato defeated rookie Mario Alvarado in the final of the four-man featherweight division. Pato is registered to cut to light featherweight for Pans, while Alvarado has registered to remain at featherweight.
Keven Carrasco won the light featherweight division with two matches for gold, defeating rookie black belt Zach Kaima in the final. Both Carrasco and Kaima are registered for the light featherweight division at Pans.
Pablo Lavaselli won two matches to take lightweight gold. He's registered at lightweight for Pans.
Janaina Maia defeated Amanda Bruse in the lightweight final, and will return to the lightweight division for Pans.
Melissa Cueto took double gold, winning the medium heavyweight division and the absolute, while her teammate Leticia Cardozo won the super heavyweight division. Cueto will stay at medium heavyweight for Pans alongside teammate Luciana Mota, while Cardozo will cut to heavyweight.
Curitiba Open
Diogo Reis bumped up to featherweight to win three matches in Curitiba for gold, but will return to light featherweight seeking his first major black belt title at Pans.
Erich Munis won three matches for gold in the super heavyweight division. He is registered for Pans at super heavyweight in search of his second title.
Patrick Gaudio won the heavyweight title, and is registered for the 19-deep heavyweight bracket at Pans.
Mauricio Oliveira won three bouts to take medium heavyweight gold, and is headed to Pans for the stacked medium heavyweight bracket in Florida.
Now representing Fratres, Thalyta Lima took double gold in Curitiba, winning the middleweight and absolute categories. She is registered for the six-deep middleweight division at Pans.
Jessica Dantas won the light featherweight bracket, but will return to roosterweight at Pans, looking to follow up on her European title at roosterweight which she earned earlier this year.
Pedro Alex took double gold, winning a deep absolute division as well as the ultra heavyweight. Alex is not currently registered to compete at Pans.
AJP London Pro
Meyram Alves submitted all three of his opponents to win the lightweight division. The 2022 IBJJF world champ will return to light featherweight for Pans.
Jansen Gomes tore through the middleweight division in London, submitting two opponents and scoring 21 points in three matches. He's set for the 36-deep medium heavyweight division at Pans.
Yatan Bueno put up 13 points in two matches in the AJP super heavyweight division, and is registered at ultra heavyweight for Pans.
Zayed Al Katheeri won the light featherweight category in London, and will enter one of the deepest roosterweight divisions in recent history at Pans.
Mica Galvao — who is not registered for Pans — submitted all four of his opponents to conquer the lightweight division. In the final, he secured victory in just 33 seconds, scoring a quick takedown and pass, establishing back control and collecting a collar choke.
Gabi Pessanha submitted two opponents to take heavyweight gold, and will return to Pans at super heavyweight, where she will try for her 14th and 15th consecutive IBJJF major titles.
Ana Rodrigues defeated two opponents by submission before out scoring her opponent in the final. She'll enter Pans in the featherweight division, where she plans to return to her grand slam campaign after — in the last few years — dominating the light featherweight category.
Izadora Cristina won three matches to take middleweight gold, and will return to Pans at medium heavyweight, looking for her first major black belt title.
Rookie black belt Maria Claudia won the lightweight division in London, and is registered to enter the 10-deep lightweight division at Pans.
Upcoming Events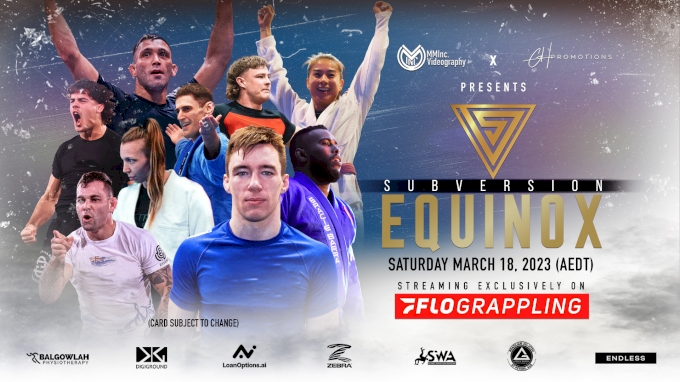 Subversion Equinox
March 18 | Sydney, Australia
ADCC veterans Ash Williams and Jeremy Skinner show down in the main event, plus matches including Josh Saunders, Ariel Tabek, Murilo Amaral and many more.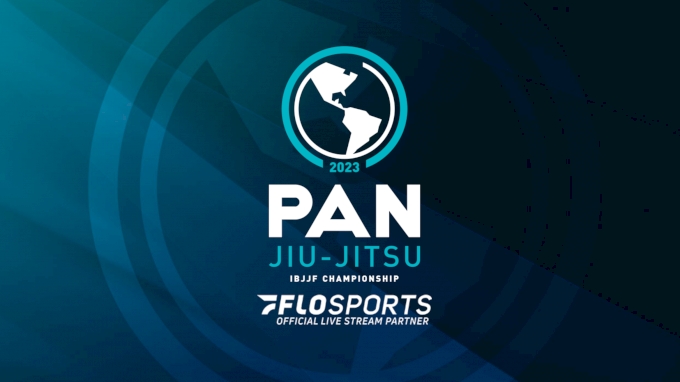 2023 IBJJF Pan Championships
March 21-26 | Kissimmee, FL
Registration is at over 90% capacity, and the black belt divisions are beginning to fill for one of the four major IBJJF events of the year. Catch Tainan Dalpra, Thalison Soares, Diego Pato, Nicholas Meregali, Diogo Reis, Fabricio Andrey, Ffion Davies, Mayssa Bastos, Ana Rodrigues, Cole Abate and many more. The black belts take the mat on March 25.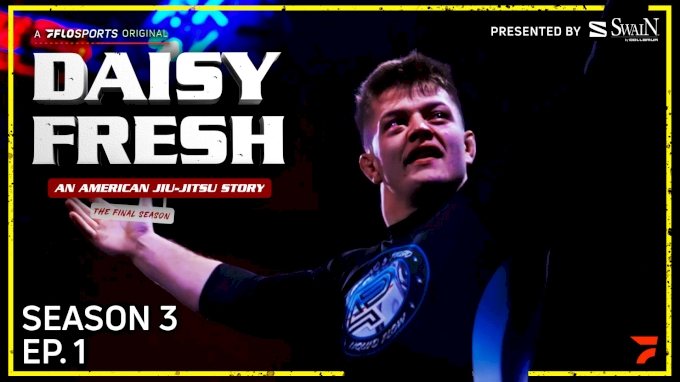 Daisy Fresh Season 3 Episode 1 premiere
March 29
The final season of Daisy Fresh: An American Jiu-Jitsu Story is coming to FloGrappling in Spring 2023. The first episode of the third season drops on March 29. Catch up with Heath Pedigo, Andrew Wiltse, Jacob Couch and the full Pedigo Submission Fighting team in the final 10 episodes. Catch up on the first two seasons here.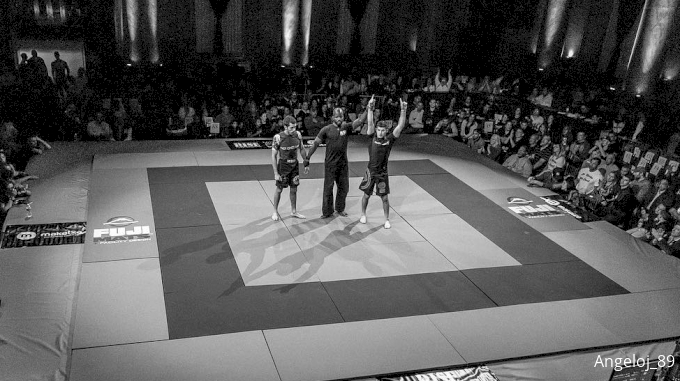 Rise Invitation 11
April 1 | Rockville Center, NY
A women's 135 lb bracket for $2,500, featuring Trinity Pun, Sijara Eubanks, Nicole Mathew, Beatrice Jin and more. Plus, a rematch from the Rise 10 semifinal between Andrew DeGraff and Matteo Maldonado, and more superfights featuring East Coast talents.
Midwest Finishers 13
April 1 | Lombard, IL
The men's 155 lb belt and the women's 125 lb Belt are back up for grabs. Competitors still to be announced.
Finishers Sub Only Survivor Series III
April 16 | Bethlehem, PA
A team tournament with a max athlete weight limit of 170. Quintet style (the winning athlete stays in until defeated). Athletes and teams still to be announced.
Emerald City Invitational
April 29 | Cicero, NY
EBI-rules brackets in the men's and women's 135 lb divisions. More than 32 men will compete for $2,000. And 16 women will compete for $2,000.
The brackets will include Claire North, Estevan Martinez, Nicole Mathew, Chrissy Briggs, Cameron Mellott, Trinity Pun and many more.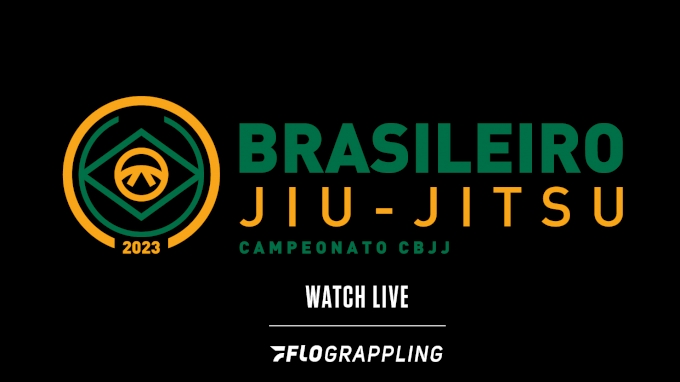 2023 IBJJF Brasileiros
April 29 - May 7 | Barueri, São Paulo, Brazil
One of the four most important gi competitions of the year, the Brazilian Nationals is coming to FloGrappling for the first time in 2023. Watch the top talents from Brazil try for one of the four IBJJF major titles. It's the last stop in the grand slam circuit before the 2023 IBJJF World Championships.