2023 Pan Jiu Jitsu IBJJF Championship
After Nearly Career-Ending Injury, Gaudio Looking To Start Anew At Pans
After Nearly Career-Ending Injury, Gaudio Looking To Start Anew At Pans
A hip injury plagued Patrick Gaudio for years. At its worst — in 2022 — it nearly ended his career. But he persevered and is bound for his IBJJF Pans return
Mar 23, 2023
by Carlos Arthur Jr.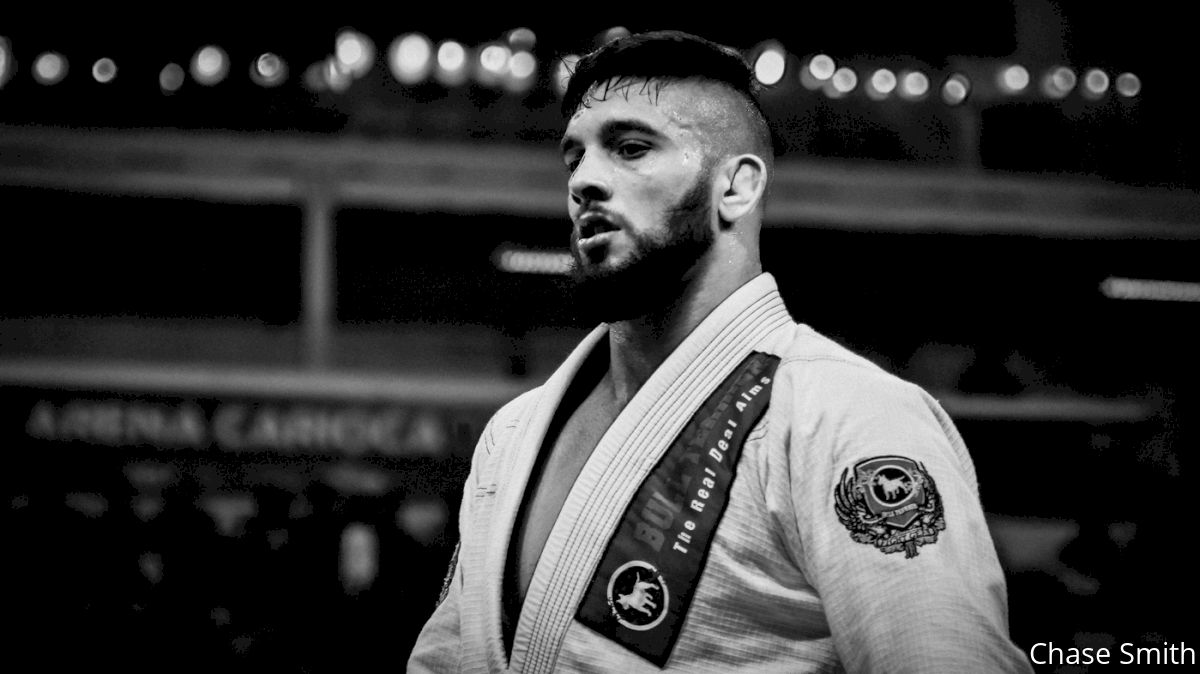 Stories of ups and downs in sports are commonplace. Doubts, injuries, and painful losses are a part of every athlete's path sooner or later. For Patrick Gaudio, a mysterious injury almost led him to hang up his gi and drop out of the competitive scene. A black belt since 2014, the 29-year old athlete managed to overcome the difficulties and stay active to step onto the IBJJF's mats on the Pan 2023 with a more polished game, full of confidence and hungry to find his best phase in the sport.
After undergoing two surgeries in a short length of time and then spending months in recovery and physical therapy, all without giving up competition altogether, Gaudio said he sees this year as a chance to return to his full physical and spiritual capabilities. After earning gold in this year's Curitiba Open and Sul-Brasileiro earlier this season, Pan stands as his principal test at the start of this season.
"Due to my injury and time away from the mats, I lost my points in the IBJJF ranking, so I'm going all out for the Pan to win both the gold and the points needed to compete at the Worlds," Gaudio said. "There are many good athletes in my category and this will help me to better understand my performance. The Pan will be a great restarting point to my career in high-level tournaments."
Frequent competition was never a problem for Gaudio, who remained active in competitions in his early career. But an injury was slowly taking a toll on his body, to the point where there was almost no return. Fortunately, the black belt came to understand the danger of his condition and got help in time to prevent lasting effects and save his career.
"I started feeling uncomfortable after the fight with Devonthe Johnson, at BJJ Stars (2020)," Gaudio said. "I felt my game limited and a lot of pain in my lower back, going as far as missing training sessions because of it. Even with the pain, I managed to win in some fights, but nothing cheered me up. I only understood the severity of my situation after the fight with Preguiça, also at BJJ Stars (2021). In addition to the discomfort, my legs felt weak, so I sought professional help and discovered the injury on my hip. The doctor told me that I needed to operate as soon as possible because, if the injury progressed, I would have to leave the sport."
Gaudio was diagnosed with femoroacetabular impingement (FAI), a skeletal disfunction which causes limited range of motion and bone-on-bone impacts.
In addition to his injury, doubts started to plague the champion's mind. While undergoing physical recovery, Gaudio was also fighting himself mentally, battling the fear that he would not be able to compete again. When all the tension piled up, Gaudio was left with some tough questions and very few answers.
"At first, I thought I could handle the situation, but I could no longer see the positive things in life," Gaudio said. "Physical limitations left me emotionally blind, only able to perceive my pain and discomfort. The worst moment was right after the first operation, in April, as there was still a lot of pain during physical therapy, and I was scheduled to fight at the ADCC, in September. Even with the discomfort, I did my best during the event and truly believed I could be champion, but ended up losing in the first fight, in the decision after a 0-0 on points. It could have gone to either one of us. Right after the ADCC, I intensified my training and had a joint effusion that forced me to have another operation, ten days before fighting at the UFC Invitational. The doctor said that if this situation kept happening, I would need to stop fighting. That took me to a dark place, I even considered giving up my career."
Despite the grim outlook, Gaudio rose to the occasion and prove that he had what it takes to surpass the greatest challenge of his career. After it was all said and done, the black belt was both physically and mentally stronger, yearning to return to the mats that remained at the forefront of his mind. Now even more confident and motivated, Patrick set his sights on an ever higher mark than his full recovery: the very top of his category.
"My motivation came from a series about the tennis player Andy Murray, who underwent a similar surgery and still won a top 10 in the sport. Seeing him succeed inspired me to not give up and keep fighting. Today, I see myself stronger because of this battle. I had every reason to abandon my career, but I managed to overcome the difficulties and come back even more hungry to conquer new challenges and reach the top of the sport. I wouldn't wish this situation on my worst enemy, but overcoming this difficulty made me more mature, calm-minded, and confident in my potential. I'm even more dedicated to my workout sessions and diet, so I just know that I'll be back in optimal condition in no time. God chose me to face this battle and have a beautiful story to tell after I retire."