Gordon Ryan Details The Medical Issues Keeping Him Out Of Competition
Gordon Ryan Details The Medical Issues Keeping Him Out Of Competition
Gordon Ryan shared an update with the fans on what has been keeping him out of competition so far in 2023.
May 23, 2023
by Joe Gilpin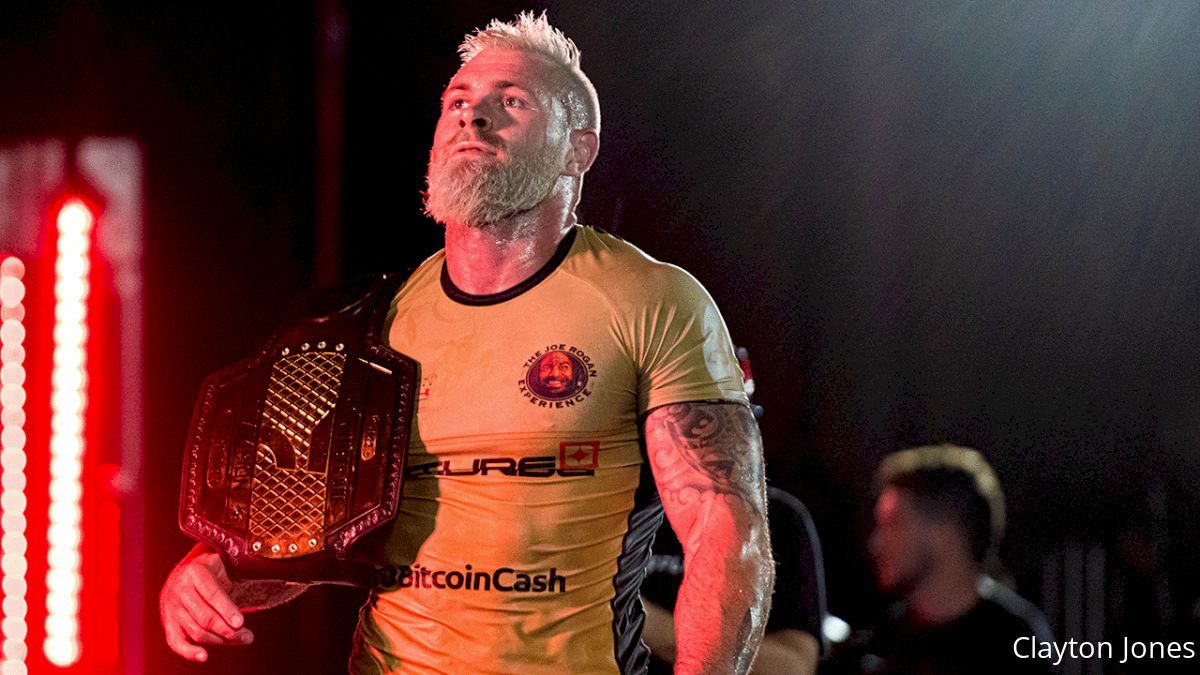 It's been more than six months since Gordon Ryan last competed, and it appears as though we'll have to wait a little longer to see him on the mats again.
The undisputed No. 1 no-gi grappler on Earth took to Instagram on May 21 to report that a severe strep throat infection—one requiring several different antibiotics over the course of 40 days—and other complications, including a resurgence of stomach issues, have sidelined him so far this season. He further stated he was about to undergo surgery that day for tonsillectomy and deviated septum procedures, and that he was "hoping to be back in the next few months."
"Hi everyone- quick update for everyone who has been asking. I'm not sure when I'll be competing again. When I got back from my Abu Dhabi trip I came down with a severe case of strep throat which ended with me in the hospital because my throat swelled shut. Doctors also couldn't figure out how to cure it since no one ever fails penicillin for a strep infection. In all, I did 7 days of amoxicillin and within a day my throat was back to square one. Then, I did 10 days of penicillin and within 2 days off I was in the hospital with my throat swollen shut. In the hospital, they gave me a shot of penicillin and another 10 days of penicillin, which i failed. Then I switched to 14 days of clindamycin, which worked. So all in I was on over 40 days of antibiotics straight plus a shot of penicillin. During this time I was contagious and everyone were in big camps so I couldn't even go to training in fear I would infect them as well. In addition, my ears were in so much pain from my throat that I couldn't elevate my heart rate at all without having them want to explode and getting a pounding headache. So I've been completely inactive for a longer time than I ever have since I started training. As expected, my stomach has relapsed pretty bad and my nausea and lack of appetite have re-appeared, so I'll need to deal with that, but first I'm headed into surgery today for a tonsillectomy and to fix my severely deviated septum. Just wanted to update everyone on what my competition schedule looks like. I'm hoping to be back in the next few months ❤️"
Ryan hasn't competed since Dec. 12, 2022, when he beat Nick Rodriguez in EBI overtime at UFC Fight Pass Invitational 3. His first match of 2023 was originally planned to kick off his multi-fight, seven-figure FloGrappling deal at Tezos Who's Number One on Feb. 25 against Felipe Pena, but he withdrew due to medical issues and was replaced by Rodriguez.
Given this recent medical update, which is detailed in full below, it's no surprise that Ryan has had trouble getting back to competition this year. Although he's made it clear that he wants to make his return soon and is taking the necessary steps to do so, it remains to be seen when that will be and against whom.
Gordon Ryan Instagram Updates:
Ryan shared on Tuesday morning that his surgery was a success, and he aims to be back as soon as he is healthy enough to do so.