2023 World Jiu-Jitsu IBJJF Championship
Top 5 Athletes Hunting For Their 1st Black Belt IBJJF Worlds Podium In 2023
Top 5 Athletes Hunting For Their 1st Black Belt IBJJF Worlds Podium In 2023
The top five athletes that still have not won a medal at IBJJF Worlds, but have proven they are capable of beating the best and even winning the tournament.
May 30, 2023
by Joe Gilpin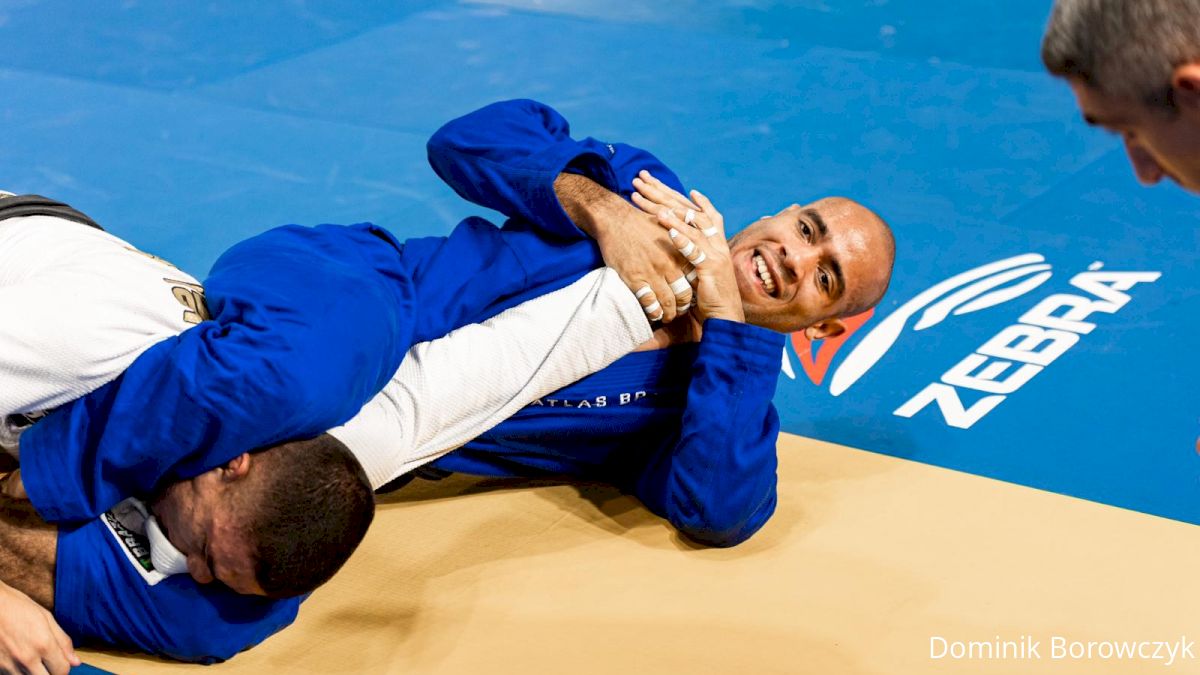 Brazilian jiu-jitsu has never seen the depth of talent that it has today, and because of that every year we see incredible athletes left off the IBJJF World Championship podium. Success in other major events, wins over champions, consistent deep runs in the bracket, and years of proven colored belt success can still only go so far when the best are competing for the top prize of being the gold medalist. Here are five world-class athletes that still have not won a medal at IBJJF Worlds, but have proven they are capable of not only beating the best - but potentially winning the tournament.
1. Johnatha Alves, AOJ, Lightweight
Johnatha Alves is having the best year of his black belt career yet, and for him it is coming at the exact right time. The AOJ star won the lightweight division at Pans this year, beating teammate Pablo Lavaselli in the finals, and is the top seed of the stacked weight class. With brown belt phenom Cole Abate expected to enter the fray as soon as next year, and teammate Tainan Dalpra already dominating at middleweight, is this Alves's best year to bring home gold? He kicks off his tournament Saturday with the winner of Kevin Macheha and Joao Souza.
2. Vinicius Ferreira, Alliance, Super-Heavyweight
Trator is the sole athlete on this list who has made it to the semifinals of the World Championships at black belt before - unfortunately that was followed by a disqualification for a foul in the match, leading to no official medal for this world class grappler. Now the ADCC finalist is still looking for his first official IBJJF Worlds podium finish, and will begin this 2023 campaign with Wildemar Santos. A win there likely nets him a quarterfinal with Gutemberg Pereira, last year's ultra heavyweight silver medalist.
3. Briana Ste-Marie, BTT, Lightweight
BSM is renowned for her no-gi accomplishments, winning a silver medal at last year's ADCC World Championships and gold at the IBJJF No-Gi Worlds. Now, she is transitioning back into the gi for the challenge at the Pyramid, hoping to continue her run of major tournament success. It hasn't been without bumps in the road though, including a 6-6 advantages loss to Luiza Monteiro at Brasileiros recently. She'll have her chance to avenge that loss, as she and Monteiro would meet in the second round at Worlds. Beating Monteiro is a tall task; she's on track for a Grand Slam in 2023.
4. Roberto Jimenez, Studio 76 Jiu-Jitsu LV, Heavyweight
Roberto is one of jiu-jitsu's most fan friendly stars, with an intense, exciting style on the mat and a warm, friendly demeanor off the mats. However, after great colored belt success at Worlds, he hasn't broken through yet at black belt for a big finish at Worlds or Pans, coming up short in his appearance last year with a loss to former champion Isaque Bahiense and losing at Pans earlier this year in round one to eventual champions Adam Wardzinski and Nicholas Meregali. Can he break his streak of bad luck in the bracket? It won't be easy, as he drew the top seeded Fellipe Andrew early on. But he is 1-1 against the Alliance standout in his career.
5. Levi Jones-Leary, Unity Jiu-Jitsu, Lightweight
Levi Jones-Leary has always been an enigmatic personality and grappler, but with those peaks have come unfortunate valleys at inopportune times for the Australian black belt. After a great 2019, winning Euros and Pans, and beating Lucas Lepri in a massive upset, he still failed to reach the top-4 at Worlds, losing early by double DQ.
Since then, he has been sharpening his style, defeating tough contenders, but still falling short in the deciding rounds against grapplers like Tye Ruotolo and Renato Canuto. Despite this, he still remains a darkhorse who is able to beat anyone in this bracket. His path starts with one of the most anticipated round one matches in the tournament tho, as he faces former World Champion Matheus Gabriel first. If he can get past that round, he has a great shot at finally getting hardware here.
---
These are only five examples of world-class grapplers who are expected to make a huge push for their first finish with gold, silver, or bronze at the World Championships in black belt. With Pan champions, ADCC medalists, no-gi world champions, and consistently amazing performers in the mix, you won't want to miss any of the live action kicking off exclusively on FloGrappling June 1-4.