2023 World Jiu-Jitsu IBJJF Championship
Athletes At IBJJF Worlds Going For Their 4th Major Championship Of 2023
Athletes At IBJJF Worlds Going For Their 4th Major Championship Of 2023
These ten athletes have the opportunity at the 2023 IBJJF World Championships to accomplish the rare feat of winning 4 majors in one calendar year.
May 31, 2023
by Joe Gilpin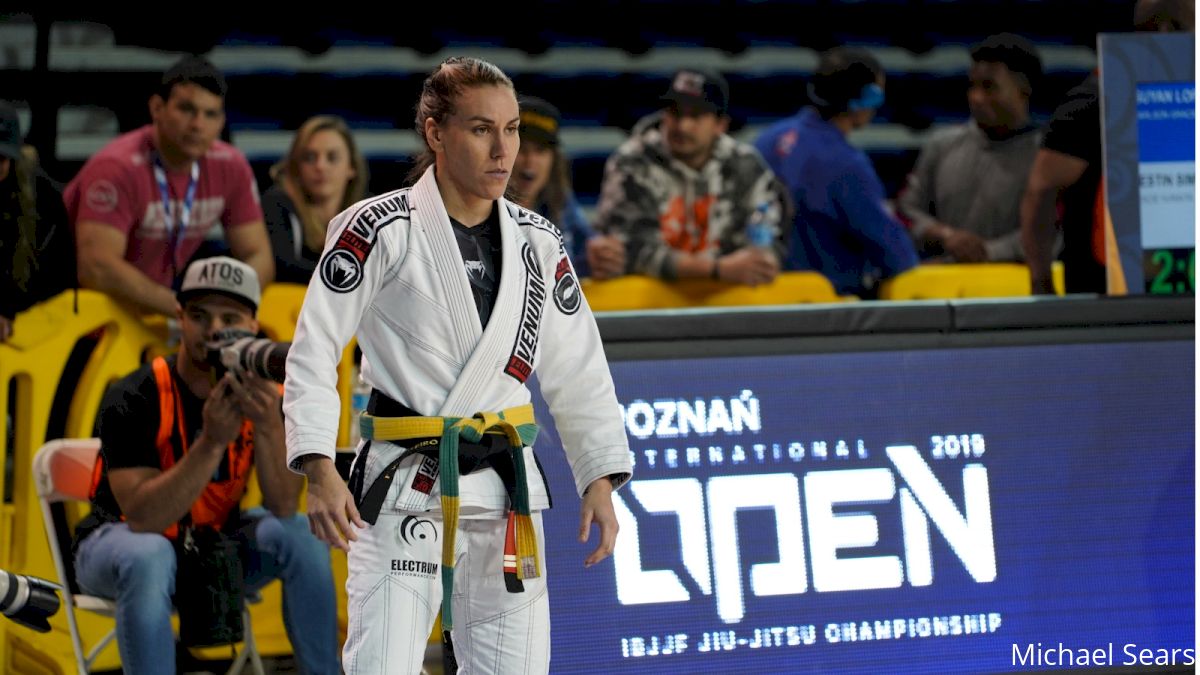 There are only 10 athletes in 2023 who have accomplished the ultra-difficult task of winning the IBJJF Europeans, Pans, and Brasileiros, with a chance to win a world championship in just a few days. Keep an eye on these grapplers as they navigate their brackets and attempt to add to their already impressive resumes.
Any of them could complete the 2023 calendar year Grand Slam with a gold medal performance at Worlds.
Watch the 2023 IBJJF Worlds live on FloGrappling here!
Juvenile 2 Blue
Lillian Marchand, Atos Jiu-Jitsu

2023 European Championships - Lightweight gold, open class light gold
2023 Pan American Championships - Lightweight gold, open class light bronze
2023 Brasileiros - Medium-heavyweight gold
2023 World Championships - Entered at Heavyweight

Sarah Galvão, Atos Jiu-JItsu

2023 European Championships - Medium-heavyweight gold, open class heavy gold
2023 Pan American Championships - Medium-heavyweight gold, open class heavy gold
2023 Brasileiros - Super-heavyweight gold
2023 World Championships - Entered at medium-heavyweight

Julianna Wong, Cicero Costha Canada

2023 European Championships - Super-heavyweight gold
2023 Pan American Championships - Heavyweight gold
2023 Brasileiros - Heavyweight gold
2023 World Championships - Entered at heavyweight
Adult Blue
Eliza Carvalho, Nova União

2023 European Championships - Lightweight gold, open class gold
2023 Pan American Championships - Lightweight gold, open class gold
2023 Brasileiros - Lightweight gold, open class bronze
2023 World Championships - Entered at lightweight

Thiago Frazão, Qatar BJJ/Vision Brasil

2023 European Championships - Light-featherweight gold
2023 Pan American Championships - Light-featherweight gold
2023 Brasileiros - Featherweight gold
2023 World Championships - Entered at light-featherweight
Adult Brown
Chayse Diekema, Carlson Gracie Team

2023 European Championships - Lightweight gold
2023 Pan American Championships - Lightweight gold
2023 Brasileiros - Lightweight gold
2023 World Championships - Entered at lightweight
Adult Black
Tainan Dalpra, Art of Jiu Jitsu

2023 European Championships - Middleweight gold
2023 Pan American Championships - Middleweight gold
2023 Brasileiros - Middleweight gold
2023 World Championships - Entered at middleweight

Mayssa Bastos, Unity Jiu-Jitsu

2023 European Championships - Light-featherweight gold
2023 Pan American Championships - Light-featherweight gold
2023 Brasileiros - Light-featherweight gold
2023 World Championships - Entered at roosterweight

Luiza Monteiro, ATOS Jiu-Jitsu

2023 European Championships - Lightweight gold, open class bronze
2023 Pan American Championships - Lightweight gold
2023 Brasileiros - Lightweight gold
2023 World Championships - Entered at lightweight

Gabrieli Pessanha, Infight JJ

2023 European Championships - Super-Heavyweight gold, open class gold
2023 Pan American Championships - Super-Heavyweight gold, open class gold
2023 Brasileiros - Super-Heavyweight gold, open class gold
2023 World Championships - Entered at super-heavyweight