2023 World Jiu-Jitsu IBJJF Championship
2023 IBJJF Worlds Recap: Hugo & Pessanha Double Gold, Jansen Defeats Dalpra
2023 IBJJF Worlds Recap: Hugo & Pessanha Double Gold, Jansen Defeats Dalpra
The 2023 IBJJF World Championships have concluded, see which black belts made history, results, team scores, and more
Jun 5, 2023
by Joe Gilpin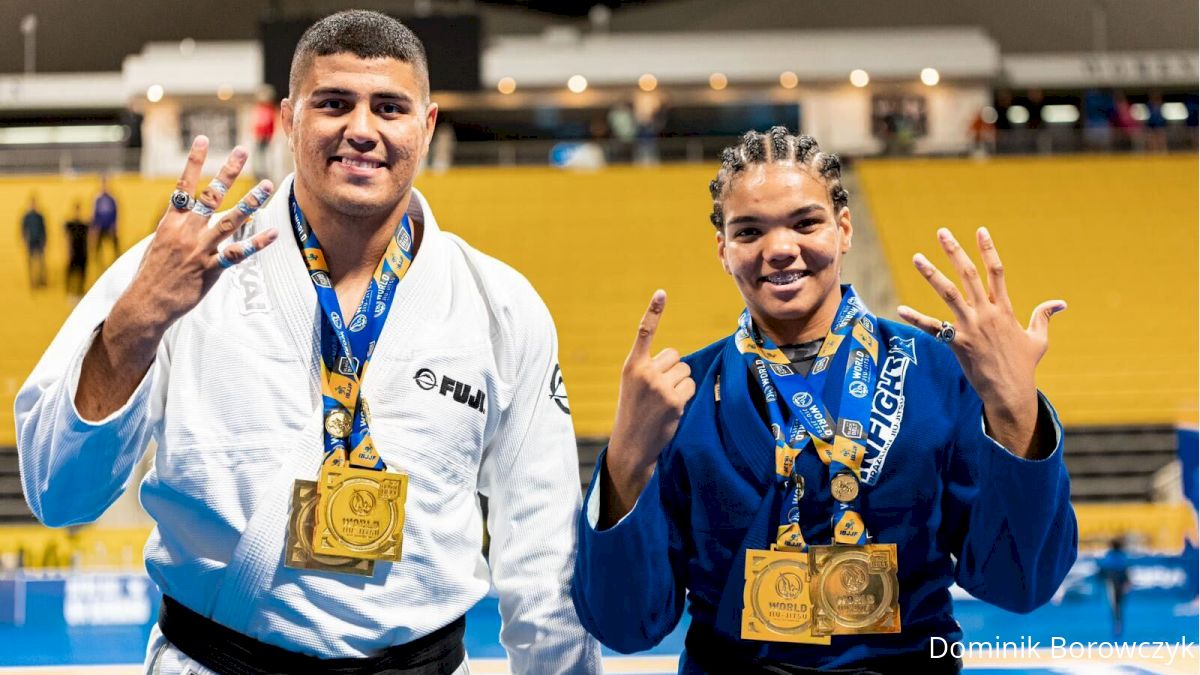 The 2023 IBJJF World Championships have officially concluded and history has been made. Victor Hugo and Gabi Pessanha stand alone at the top of the IBJJF world with their respective double gold performances, Jansen Gomes had a run that will be remembered for years to come, and Dream Art took home its first ever team championship from the event.
Victor Hugo earned two gold medals on the final day of competition, with three fights all ending by submission. The ultra heavyweight champion took on super heavyweight champion Erich Munis in the last match of the day, securing a kneebar for the finish for his first open class title. The Six Blades Jiu-Jitsu representative is now a four-time world champ at black belt.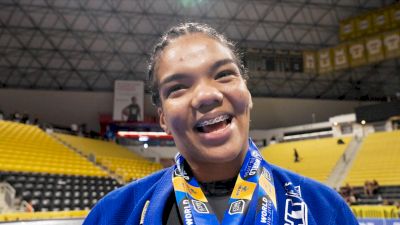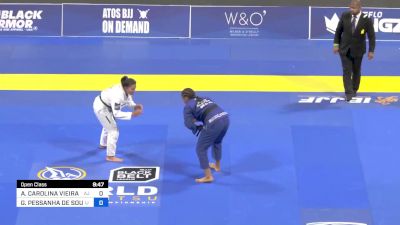 Unlock this video, live events, and more with a subscription!
Get Started
Already a subscriber? Log In
Jansen Gomes shook the Walter Pyramid to its foundations with his run to the gold medal in the middleweight division, defeating reigning world champions Tainan Dalpra and Tye Ruotolo back-to-back for his first ever world title at black belt. Jansen defeated Tainan by advantages, 2-0, in a tense match that marked Tainan's first loss in IBJJF black belt competition, after winning his first 60 matches.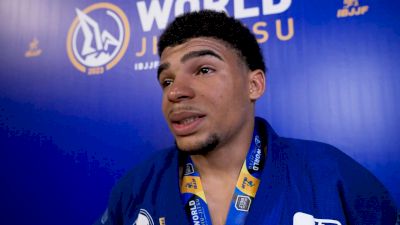 Dream Art won its first ever team championship, despite having no gold medalists at black belt. Their strong performances through the colored belt divisions, including the absolute champions at women's blue belt and men's purple belt, was the difference maker and the future looks very bright for the Brazil-based program. Their 172 combined points was earned with 14 champions and over two dozen other medalists.
Art of Jiu-Jitsu put six into the finals with a very strong Sunday morning performance, and walked away with four black belt world champions. Mayssa Bastos, Jessa Khan, Diego Oliveira, and Johnatha Alves all won their brackets, with Tainan Dalpra and Thalison Soares both earning silver medals in stacked divisions.
Lucas Pinheiro led Atos to a strong team performance with his own gold medal in the black belt roosterweight class, and after the victory announced his decision to retire. He leaves the competitive world on top, and Atos finishes second as a team with Bianca Basilio, Ffion Davies, and Gustavo Batista also winning their brackets.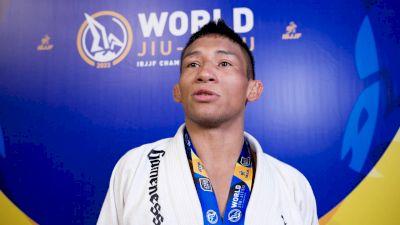 2023 Black Belt World Champions
Men's Divisions
Roosterweight: Lucas Pinheiro (Atos)
Light-Featherweight: Diego Oliveira (AOJ)
Featherweight: Sam Nagai (CheckMat)
Lightweight: Johnatha Alves (AOJ)
Middleweight: Jansen Gomes (CheckMat)
Medium-Heavyweight: Gustavo Batista (Atos)
Heavyweight: Fellipe Andrew (Alliance)
Super-Heavyweight: Erich Munis (Fratres Brazilian Jiu-Jitsu)
Ultra-Heavyweight: Victor Hugo (Six Blades Jiu-Jitsu)
Open Class: Victor Hugo (Six Blades Jiu-Jitsu)
Women's Divisions
Roosterweight: Mayssa Bastos (Atos)
Light-Featherweight: Jessa Khan (AOJ)
Featherweight: Bianca Basilio (Atos)
Lightweight: Ffion Davies (Atos)
Middleweight: Andressa Cintra (Gracie Barra)
Medium-Heavyweight: Amy Campo (Zenith BJJ)
Heavyweight: Melissa Cueto (Alliance)
Super-Heavyweight: Gabrieli Pessanha (Infight JJ)
Open Class: Gabrieli Pessanha (Infight JJ)
Adult Team Scores (combined male/female)
DreamArt - 172
Atos Jiu-Jitsu - 123
Alliance - 118
CheckMat - 81
GF Team - 80
Art of Jiu Jitsu - 74
Gracie Barra - 41
Qatar BJJ/Vision Brasil - 36
Nova Uniao - 35
Fratres Brazilian Jiu-Jitsu - 32