2023 ADCC East Coast Trials
Nicky Ryan Among 5 ADCC Vets Registered For East Coast Trials At -77kg
Nicky Ryan Among 5 ADCC Vets Registered For East Coast Trials At -77kg
Nicky Ryan is among five ADCC World Championship veterans who will be competing at the East Coast Trials
Sep 11, 2023
by Joe Gilpin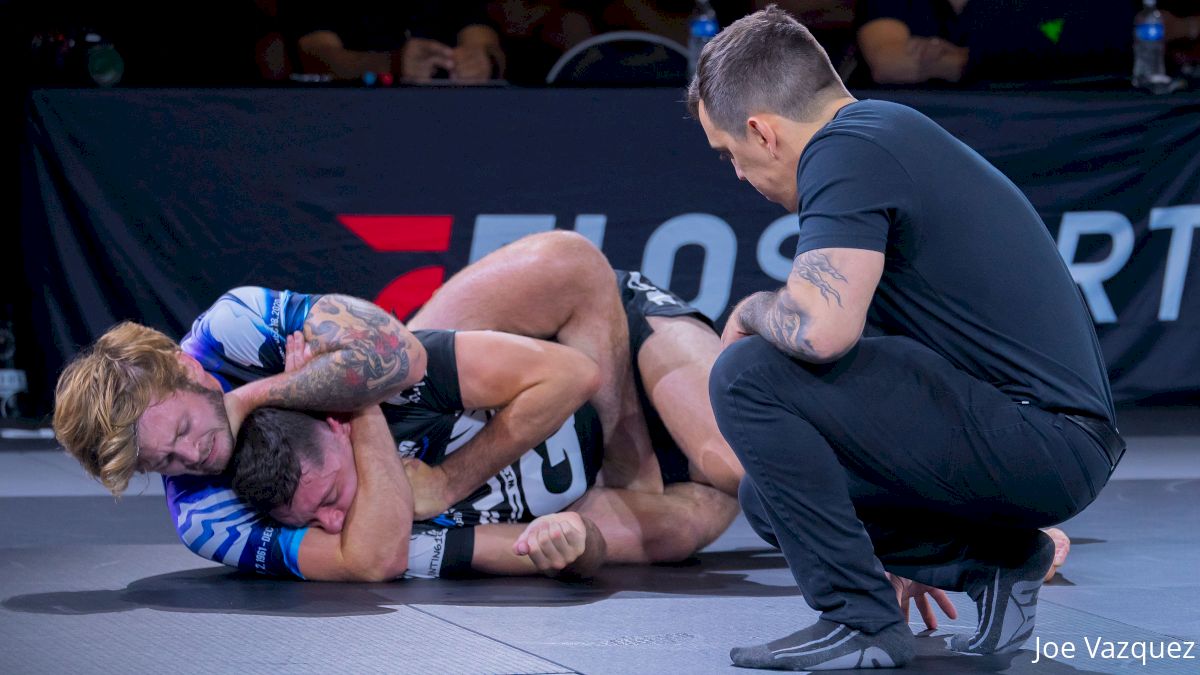 On October 14th & 15th, the best in North America will meet to determine who will earn the right to advance to the ADCC World Championships, as the North American Trials kick off. Every few years, this tournament provides some of the best opportunity for grapplers and best action for grappling fans on Earth as everyone gives it their all to qualify for ADCC.
The -77kg division has already filled up, with 256 registrants all entered to compete in the same bracket - meaning whoever takes first place will have won seven matches in a row against increasingly tough competition. The last East Coast Trials champion was Kade Ruotolo - who went on to win Worlds, proving this tournament can be your path to becoming number one.
Of note, even elite grapplers and ADCC World Championship veterans like Nicky Ryan of B-Team, Jon Blank of 10th Planet Bethlehem, and more - adding serious high-end talent to the enormous field. Competing in a Trials is a safer way for veterans grapplers to secure their bid to Worlds - if not, they are at the mercy of the invitation system that may or may not favor them.
-77kg Notable Entries
Sergio Ardilla-Ibarra
Jon Blank - ADCC World Championships veteran
John Combs - ADCC World Championships veteran
Elijah Dorsey
Max Hanson
Kieran Kichuk
Pierre-Olivier Leclerc
Michael Liera
Nick Newell
Ernesto Rivera
Nick Ronan
Troy Russell
Nicky Ryan - ADCC World Championships veteran
Diego Sanchez - ADCC World Championships veteran
Danny Stolfi
Andrew Tackett
Oliver Taza - ADCC World Championships veteran
Chris Wojcik