2023 ADCC Europe, Middle East & African Championships
Jozef Chen Defeats 3 ADCC Vets To Win European Trials | ADCC Trials Recap
Jozef Chen Defeats 3 ADCC Vets To Win European Trials | ADCC Trials Recap
Jozef Chen, Luke Griffith, Santeri Lilius, Heikki Jussila & Owen Jones are the first five athletes to earn their spots at the ADCC 2024 World Championships
Sep 16, 2023
by Corey Stockton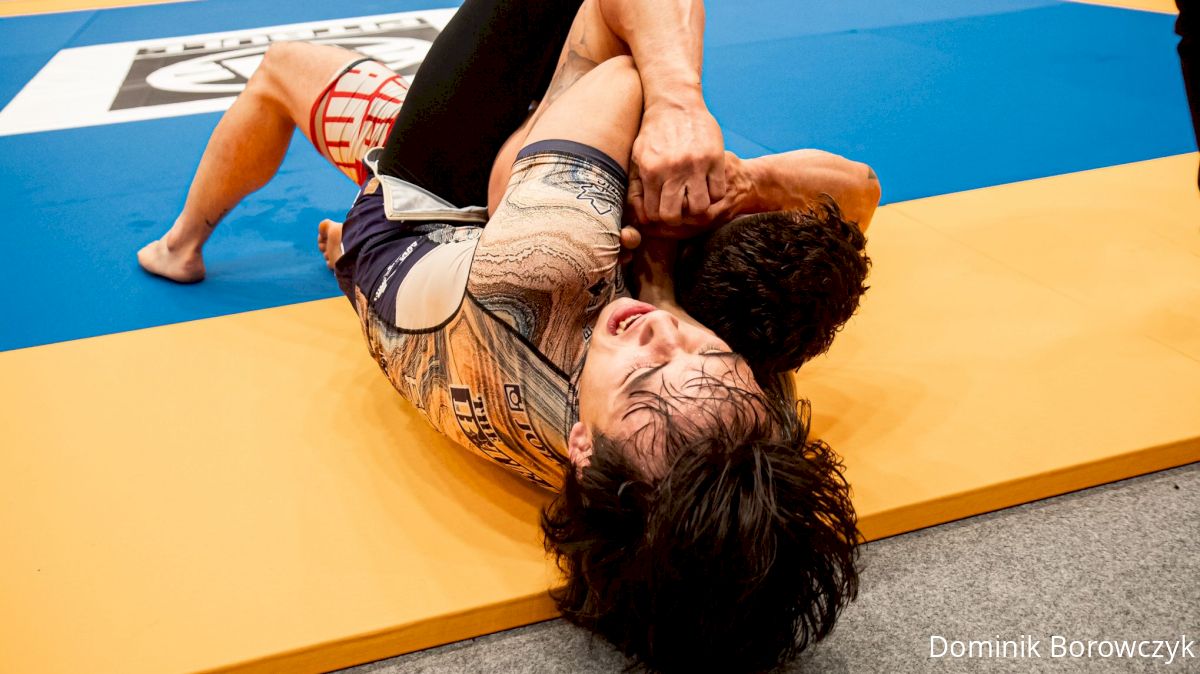 B-Team's Jozef Chen had the performance of his life at the 1st ADCC Europe, Middle East & African Trials, punching his ticket to the 2024 ADCC World Championships next August.
Chen was one of the five male winners to earn his invitation, winning the trials in Poland to become the first trials winners in each of the five male weight categories.
The 18-year old brown belt submitted each of his first two opponents at 77kg, then securing a nine-point victory in the third round.
In the quarterfinals, he defeated ADCC 2022 veteran Mateusz Szczeciński via decision. He scored a nine-point victory of ADCC 2022 veteran Tommy Langaker in the semis, then met multiple-time ADCC vet Oliver Taza in the final. Chen outplayed Taza positionally in regulation, but the match went to overtime, where the younger athlete earned and maintained back control to win the bout, and the right to compete at the 2024 ADCC World Championships.
2022 ADCC European Trials winner Luke Griffith has earned the opportunity to return to the World Championships in 2024 off of a five win run to gold with a 100% submission rate.
Griffith won the majority of his matches via choke from the back, but scored a smother asphyxiation victory in the 99kg final.
Santeri Lilius, who won trials alongside Griffith in 2022, will also return to the world championships after putting up 13 uncontested points in five matches at 88kg. The Finland native is one of several Nordic athletes to win at the first edition of trials in 2023.
Finland's Heikki Jussila will also return to the ADCC World Championships in 2024 after defeating fellow 2022 veteran Dan Manasoiu via penalties in the +99kg final.
Owen Jones was the breakout sensation of the 1st European Trials, securing several points wins, plus two leg lock victories. In total, Jones scored 15 unanswered points in the 66kg division. The UK purple belt defeated 2022 ADCC veteran Ashley Williams in the semifinal via decision, a milestone win to secure his spot in the 2024 World Championships.
The women's divisions were dominated by Nordic athletes. Although the female division's did not earn ADCC Worlds contention in the first trials, they will be highly seeded in the 2nd European Trials in mid 2024.
Josafine Modig of Norway secured two submissions in four matches to win the 55kg division. Sani Brannfors of Finland won five matches for 65kg gold. And Ane Svendsen of Norway had a three-win run to +65kg gold.