Tezos WNO 20: Night of Champions
Steffen Banta vs Thomas Bracher To Headline Tezos WNO 20 Prelims
Steffen Banta vs Thomas Bracher To Headline Tezos WNO 20 Prelims
The Tezos WNO 20: Night of Champions will feature two preliminary bouts on the card, Steffen Banta vs Thomas Bracher & Thaynara Victoria vs Tiffany Butler
Sep 18, 2023
by Joe Gilpin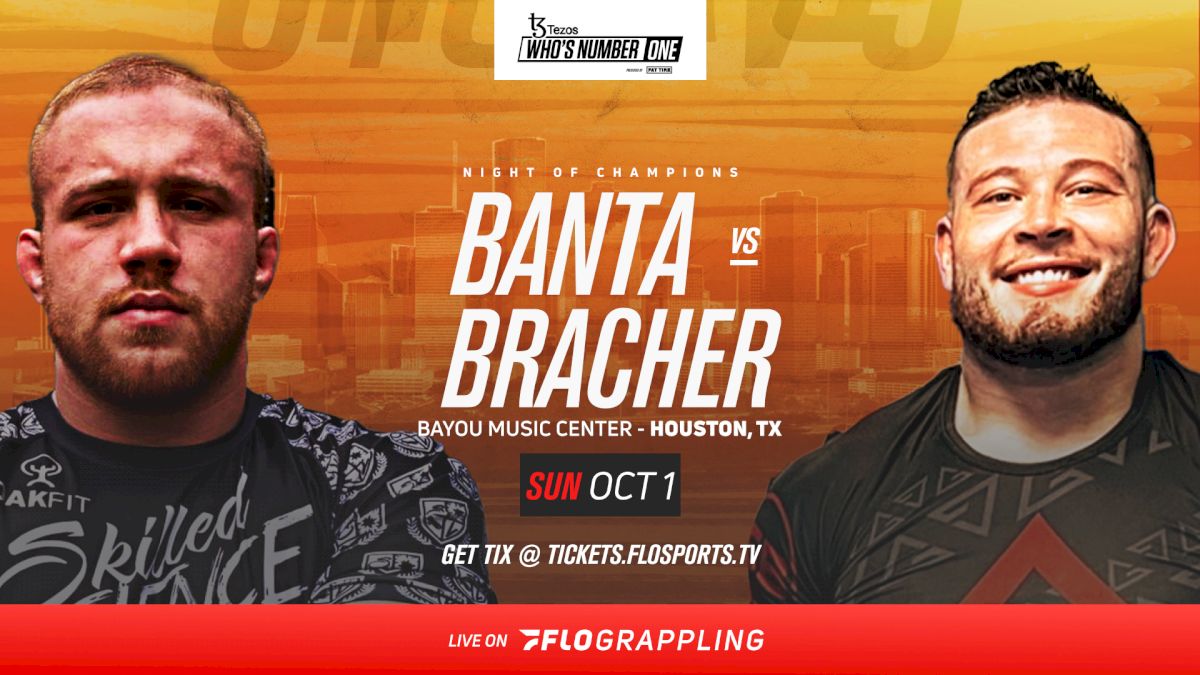 Tezos WNO 20: Night of Champions presented by Fat Tire is coming live to Houston, TX on October 1st and we are set to have two preliminary bouts to help us kick things off. We will have four debuting athletes on the event when Steffen Banta takes on Thomas Bracher and Thaynara Victoria faces Tiffany Butler in no-gi super fight action.
Steffen Banta is a Houston-based black belt who has been rising quickly in the world of grappling, having won double gold as a brown belt at the 2022 IBJJF No-Gi World Championships and another gold medal at gi Worlds. Banta was recently in action at the IBJJF Absolute Grand Prix, losing by 2 points to world champion Fellipe Andrew. He will face Thomas Bracher, who just won a bronze medal at the ADCC European trials in the -99kg division. Bracher splits his time training in his home country of the UK and Austin, TX.
Thaynara Victoria is a DreamArt Project brown belt who is based in Houston, TX. She has had a great 2023, winning gold at Pans and silver at Worlds at purple belt in the gi for the second time. Thaynara is also a double silver medalist at purple belt no-gi worlds, who will be making her WNO debut. Tiffany Butler is a brown belt competitor out of Brazilian Fight Factory, placing silver and bronze at no-gi Pans last year.
---
Full Announced Card:
Men's Heavyweight Championship - Gordon Ryan (c) vs Patrick Gaudio
Women's Heavyweight Championship - Rafaela Guedes (c) vs Nathiely de Jesus
Women's Featherweight Championship - Elisabeth Clay vs. Brianna Ste-Marie
Men's Welterweight Championship Bracket: PJ Barch, Mica Galvao, Jacob Rodriguez, Andrew Tackett
Men's Featherweight Championship Bracket: Keith Krikorian, Diogo Reis, Gabriel Sousa, Ash Williams
Heavyweight Bout -Rafael Lovato, Jr. vs Ricardo Evangelista
Heavyweight Bout - Steffen Banta vs Thomas Bracher
Women's Strawweight Bout - Thaynara Victoria vs Tiffany Butler