Tezos WNO 20: Night of Champions
Tezos WNO 20: Night of Champions Betting Lines Are HERE
Tezos WNO 20: Night of Champions Betting Lines Are HERE
See what the betting experts think about one of the biggest cards of the year, including favorites for the title tournaments & Gordon Ryan vs Patrick Gaudio
Sep 25, 2023
by Joe Gilpin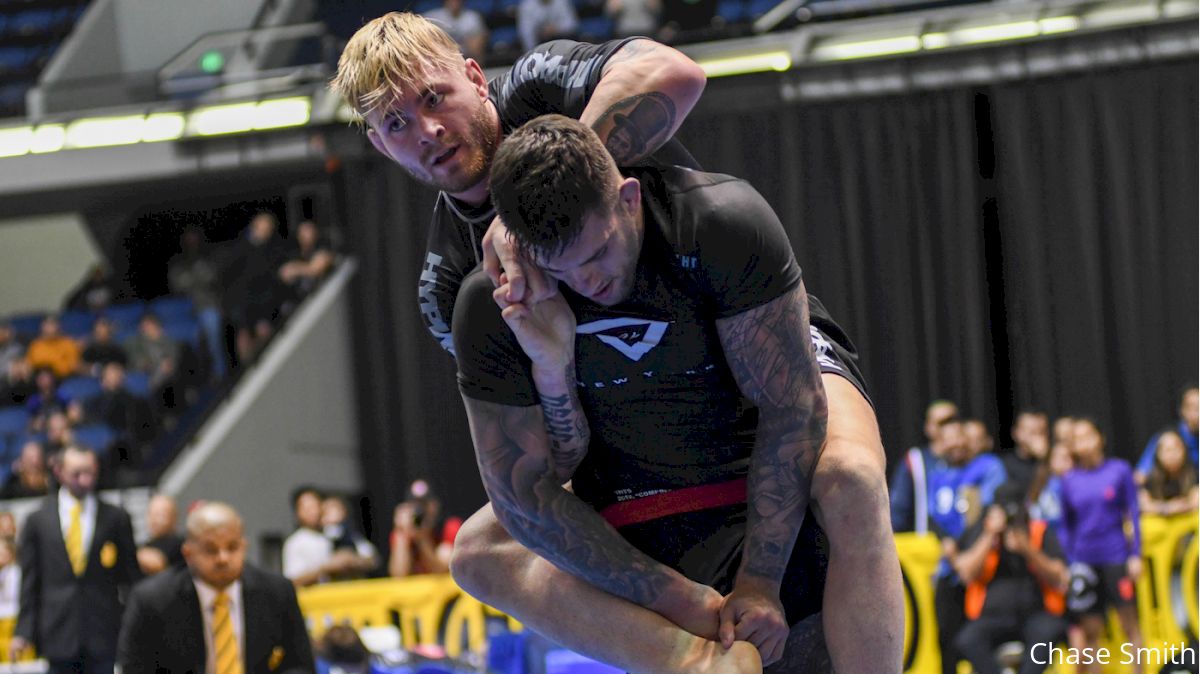 Tezos WNO 20: Night of Champions kicks off Sunday and BetOnline.AG has released their official lines for the event. The card, featuring Gordon Ryan taking on Patrick Gaudio in the main event, will have five titles decided in a single night. Check out who is favored to win, and in how long, below.
If you are new to gambling, the numbers here are units you have to bet to win back a certain amount. A negative number is the favorite, or the more likely outcome. A negative figure indicates the amount you would need to bet in order to win back $100.
For example, if you took Gordon Ryan (-1800) to win in the main event, you'd need to bet $1800 to win $100. The positive number indicates the underdog, or less favored outcome. For example, a $100 bet on Patrick Gaudio (+900) would win you $900 if he gets his hand raised in any way.
Lines are expected to shift based on money coming in, and are intended not to predict a winner necessarily but to maximize earnings for the sportsbook. If you or someone you know is experiencing difficulties with gambling and needs help, contact the National Council on Problem Gambling at 1-800-GAMBLER.
---
Gordon Ryan -1800 vs Patrick Gaudio +900
Over 20min +175
Under 20min -250
Rafaela Guedes -225 vs Nathiely de Jesus +185
Over 10min -400
Under 10min +300
Elisabeth Clay -200 vs Brianna Ste-Marie +165
Over 10min -350
Under 10min +250
Rafael Lovato -280 vs Ricardo Evangelista +220
Over 10min -275
Under 10min +200
170lb Tournament
Mica Galvao -240
PJ Barch +175
Andrew Tackett +225
Jay Rodriguez +300
145lb Tournament
Diogo Reis -200
Gabriel Sousa +135
Ashley Williams +165
Keith Krikorian +350
Preliminary Card
Steffen Banta -400 vs Thomas Bracher +300

Over 10min +200
Under 10min -275

Tiffany Butler -130 vs Thaynara Victoria +100

Over 10min -450
Under 10min +325