2023 The IBJJF Crown Presented by FloGrappling
IBJJF The Crown Preview: Heavyweight Division Has Clash Of World Champions
IBJJF The Crown Preview: Heavyweight Division Has Clash Of World Champions
Who will become the first ever Heavyweight Champion at the IBJJF's The Crown in a bracket that includes world champions Gustavo Batista and Fellipe Andrew?
Nov 10, 2023
by Joe Gilpin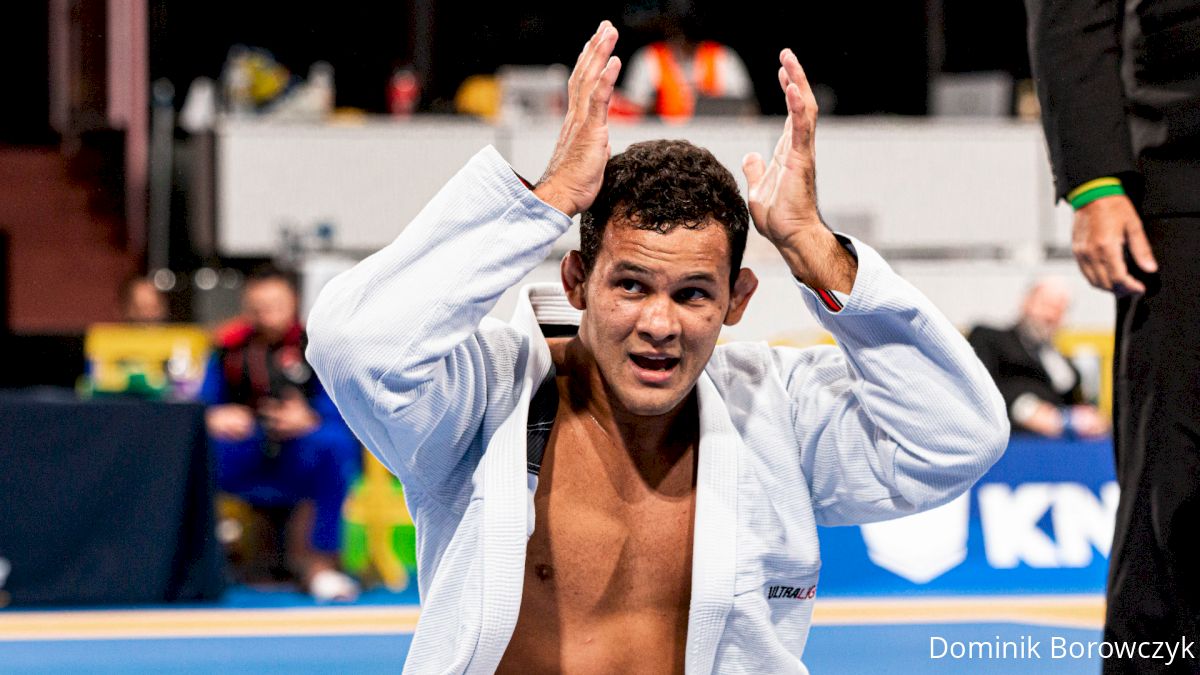 The IBJJF will hold its inaugural premier event The Crown on Nov. 19, and it has filled the heavyweight division with a mix of World Champions and explosive up-and-coming black belts.
The four-man division will be contested between Fellipe Andrew, Gustavo Batista, Uanderson Ferreira, and Francisco Lo, with the winner earning the $15,000 cash prize and the distinction of being the first to ever win this event for their weight class.
Who has the upper hand in this bracket? Entrants were chosen based off of their accomplishments within the IBJJF calendar as well as for their fighting style - with a heavy bias given towards exciting competitors. Andrew and Batista are both reigning world champions - and familiar foes - but Lo and Ferreira are two of the most explosive, dynamic, unpredictable black belts in the world. The first round here will have serious upset potential on both sides of the bracket.
The Heavyweight Competitors
Fellipe Andrew:
2022, 2023 World Champion
2022, 2021, 2018 World Medalist
4-time Pan Champion
5-time European Champion
2-time Brasileiro Champion
Fellipe Andrew is the ultimate competitor. Win or lose he is constantly entering tournaments and staying as busy as possible. He also wins at the highest levels, having broken through for his first weight class world championship this year after many near-misses. Fellipe uses a dangerous open guard, dynamic submission style, and solid of strategy to perform at his best. In his black belt career, he is undefeated against the field.
Unlock this video, live events, and more with a subscription!
Get Started
Already a subscriber? Log In
Gustavo Batista
2023, 2021, 2018 World Champion
2022, 2019 World Medalist
5-time Pan Champion
2-time European Champion
2023 Brasileiro Champion
Batista is the medium-heavyweight world champion who will be moving up to face the challenge at heavyweight. His style is all about bringing serious pressure from the top position, constantly driving forward through some of the best guards in the world. The Atos black belt will be aiming to defeat Fellipe Andrew for the first time, having lost to him 4 times previous including in the 2021 Pan finals.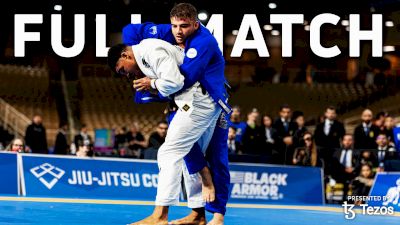 Uanderson Ferreira
2023 Sul Americano Champion
Uanderson is a dark horse here in this bracket who brings a level of athleticism that almost no other black belts in the world can match. He draws a lot of parallels to the legendary Terere, and it's easy to see why when he is exploding into ankle picks or dynamic throws. That isn't without a price though, as some of the scrambles he creates end up in his opponent's favor and they often require so much energy that he needs to pick his spots. Still, he's here for a reason - he can take a match from anyone in the world and every match will do something that wows the fans.
Unlock this video, live events, and more with a subscription! Get Started

Already a subscriber? Log In

Francisco Lo
2023 Pans Medalist
2023 No-Gi Pans Champion
Francisco is another human highlight reel grappler who has gone viral multiple times for his flying submissions. Lo had to withdraw during the Worlds tournament this year due to injury he sustained during a victory. He never got the chance to test himself in the later rounds. Francisco is someone who many are circling as a black belt who can stay near the top of the podium for a while to come.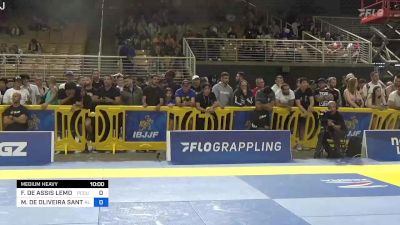 Unlock this video, live events, and more with a subscription!
Get Started
Already a subscriber? Log In
The Bracket For The IBJJF Crown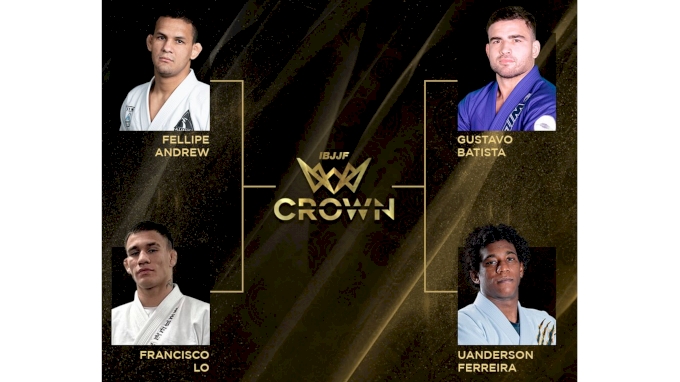 The IBJJF separated the 2023 World Champions, so they could potentially meet in a fun final. To get there, though, each needs to navigate their way past an up-and-coming talent.
Andrew and Lo have never faced off before. Francisco has plenty of upset potential, but in 2023 Fellipe has only lost to Victor Hugo and Erich Munis - the two open class finalists - so he'll be the division favorite coming in. Batista and Uanderson will be an interesting style matchup. While Batista will be the favorite in that duel, he will need to get on top to put his world class pressure to use. Considering how difficult Uanderson can be to pin down, that may prove a challenge for Batista.
The IBJJF Crown Heavyweight Prediction
While the up-and-coming young black belts will be hungry for the win, it's hard to see either of the two reigning world champions losing an early match. If we do get the final of Fellipe Andrew and Gustavo Batista, then past results would suggest it is Fellipe's fight to lose. The last time they fought he won by a score of 19-8 and is 4-0 lifetime in their series. Considering his dedication to competing and putting it on the line all the time, The Crown would be a great addition to Andrew's long list of accolades.